An operating session was held June 13 on the Richmond Terminal.
A full crew was present to put the railroad through its paces.
The session was the first with a larger Amtrak schedule, with trains better following the prototype (Amfleets used for everything except the Auto-Train; sleeper and diner on Silver service).
A couple of issues were found during the running of the session so changes will be in order for the next session, which should hopefully be August, but might have to get bumped to October.
I am going to document the waybills in a how-to as the crews continue to be confused by the process. (In their defense, my CC/WB system differs from everybody else in town and my operating being few and far between doesn't help)
Pictures follow: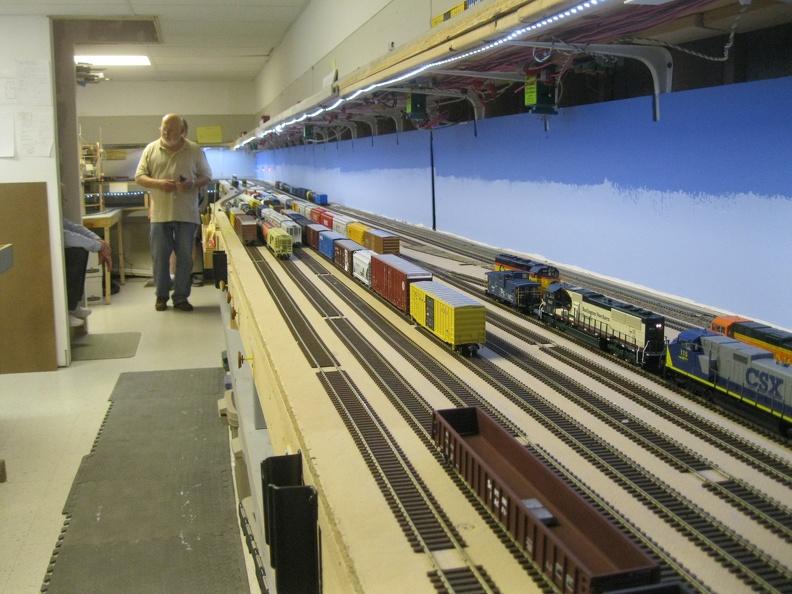 Doug B working Acca; yard looks pretty empty at this stage in the session.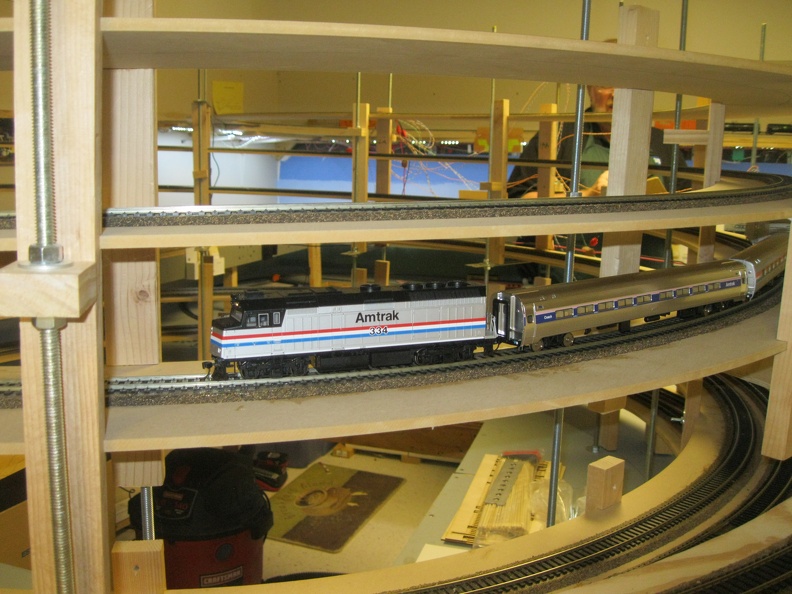 The Carolinian is southbound after its station stop at Staples Mill.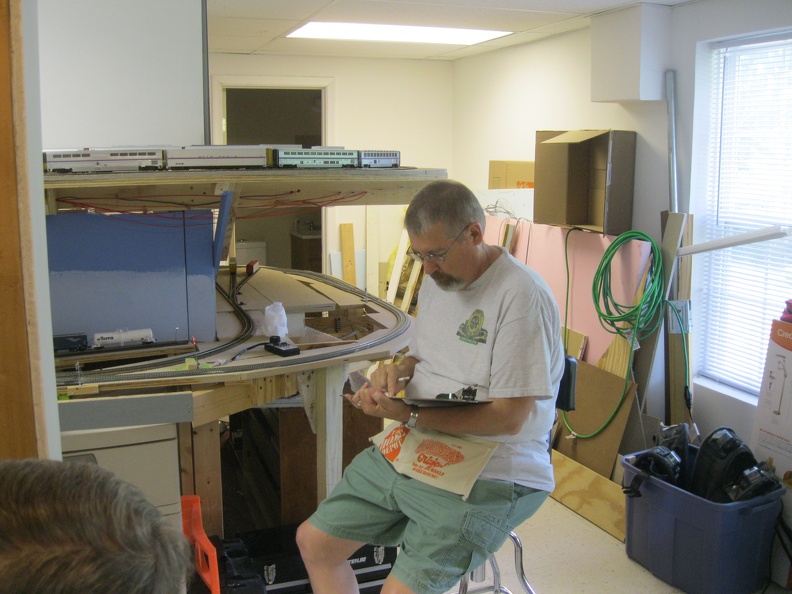 Mike G making sure he is set for the next staging arrival and departure.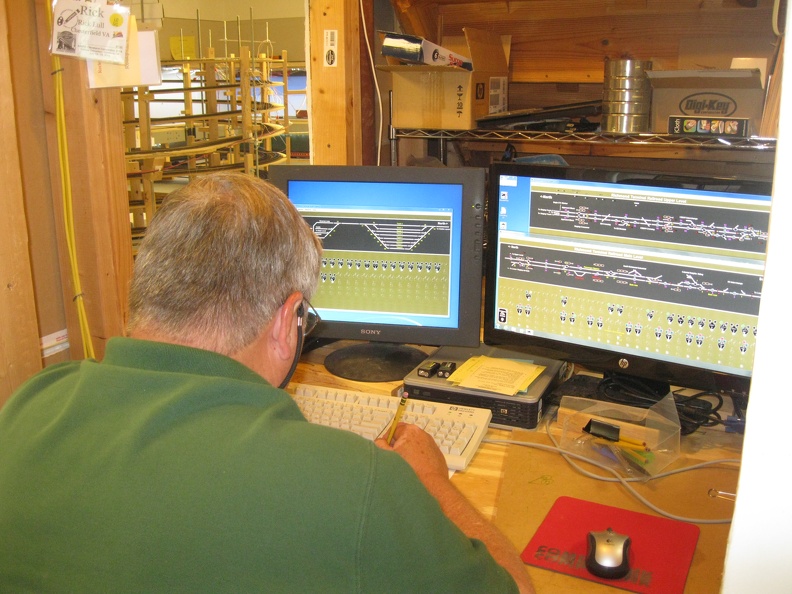 Here we find our fearless dispatcher, Dick M, making a note as the session progresses.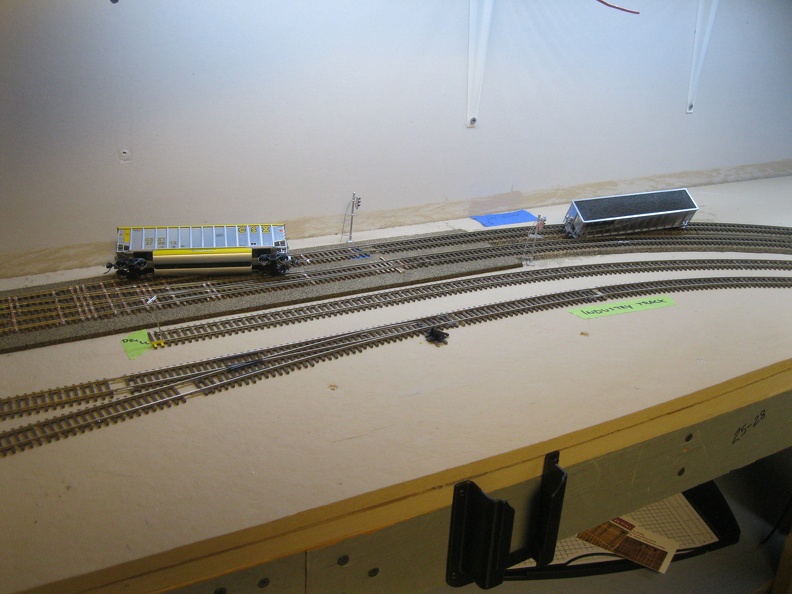 Ah, the joys of experienced crews!