Lots of progress was made by the crew that arrived east of Richmond on Saturday the 3rd of November.
I'd like to thank Don, Dick, Keith, Bob, Mike and John for attending and pushing the railroad along.
Roadbed was laid, track was placed and backdrops were hung.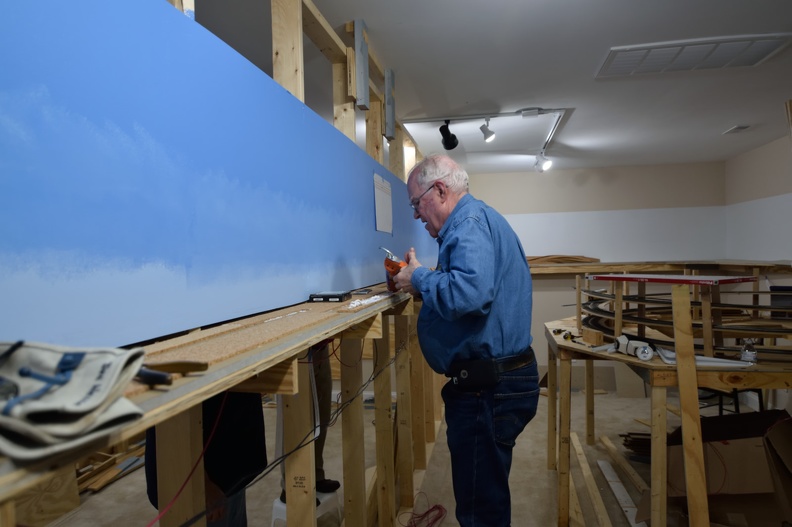 Don working to glue down cork for roadbed north of the Hamilton CP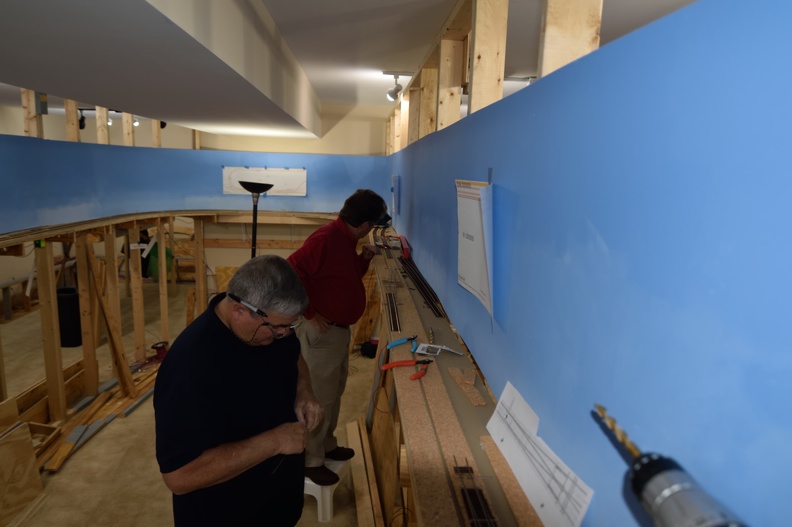 Bob and Dick serving on the track crew.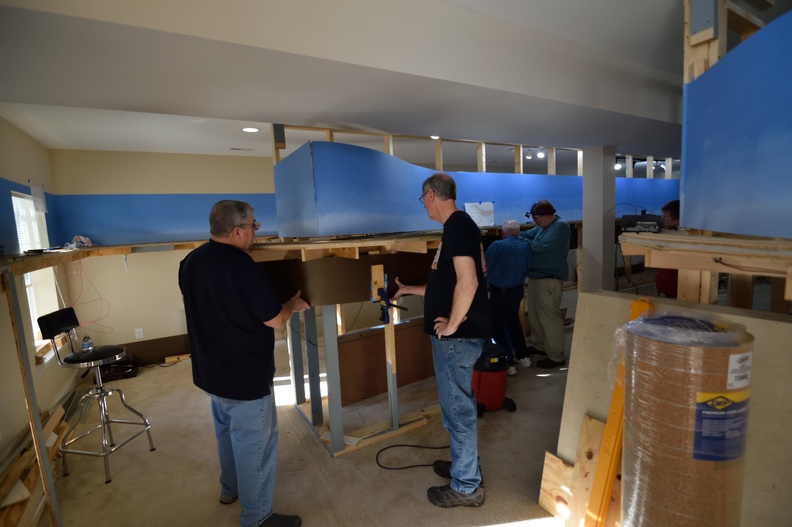 Curved backdrops really let you focus on the railroad.
As always, you can see more pictures on the main site -
http://richmond-terminal.org