Roadbed has made it to the 2nd turn back curve that caps the end of the peninsula closest to the stairs.
O. Winston Chase was on hand to capture a couple of photos.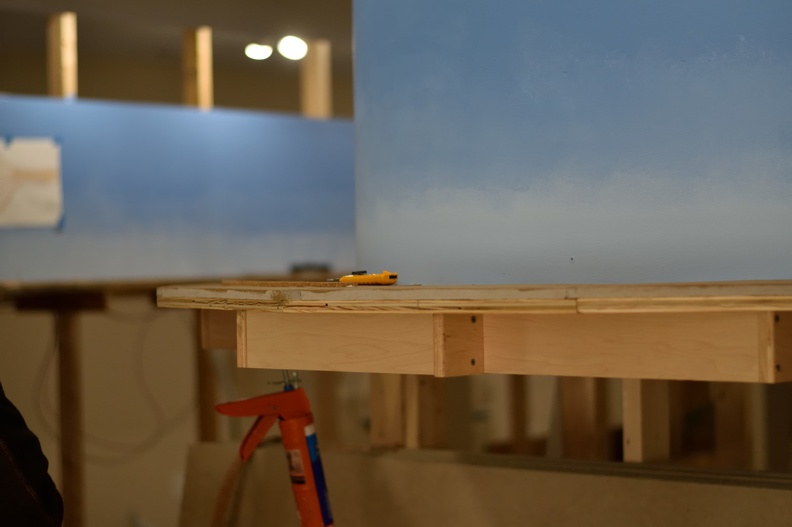 Not sure what the photographer was attempting to capture here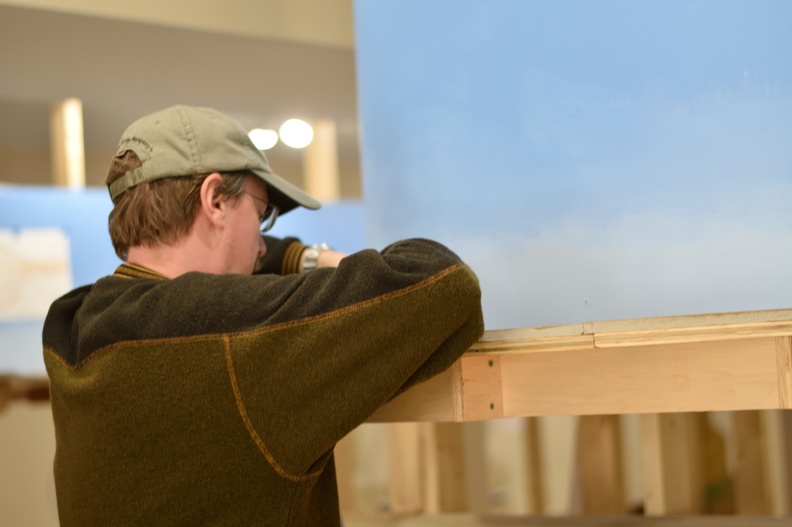 Hmm. Apparently, you have to be a bit taller than me to make a good over the shoulder shot. Who knew?
Well, trust me, cork is down so we will be prepared for track.