I needed to build a small ladder in Doswell to connect the interchange tracks with the wye and through track for the branch, as well as the industry spot I need in the corner.
After a couple of layout tests using a mix of number 6 and number 8 options, I settled on a all number 6.
I have two right hand back to back that go into the diverging of a left hand.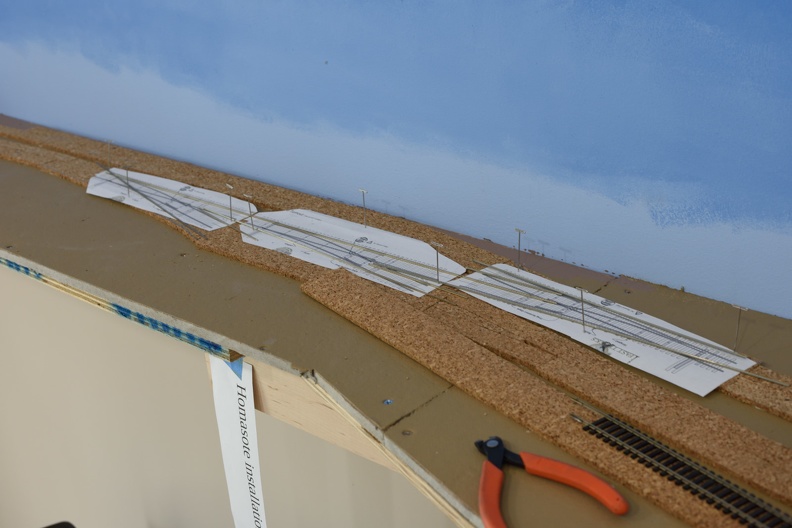 The final layout being used to cut rail.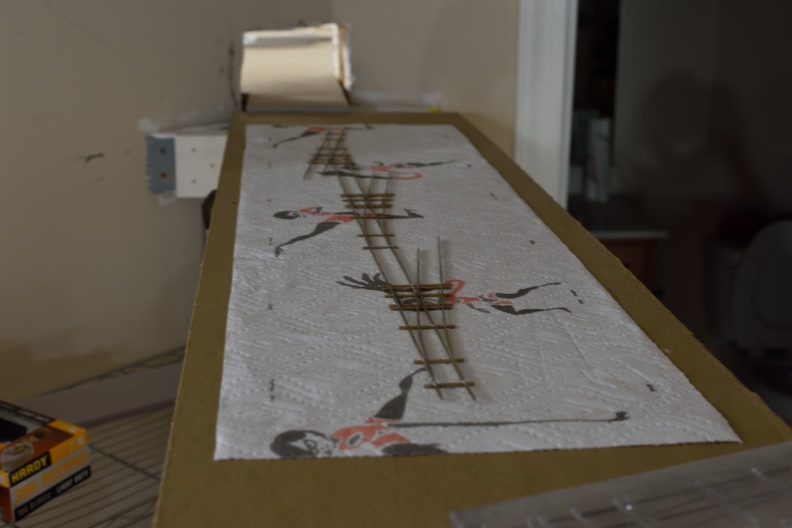 After assembly; just needs throw bars and ties.
This area is pretty close to complete so look for some additional pictures in a future update.