The railroad has minimum 36" aisleways except for one area where the helix footprint encroaches the walkway, narrowing it to about 30".
When compared to other areas with 48" of clearance, a study to improve this area was in order.
After some measuring and test fitting of the helix, it was decided that 6" and change would be able to be cut away.
We set the long fence up and ran the circular saw. Results as follows.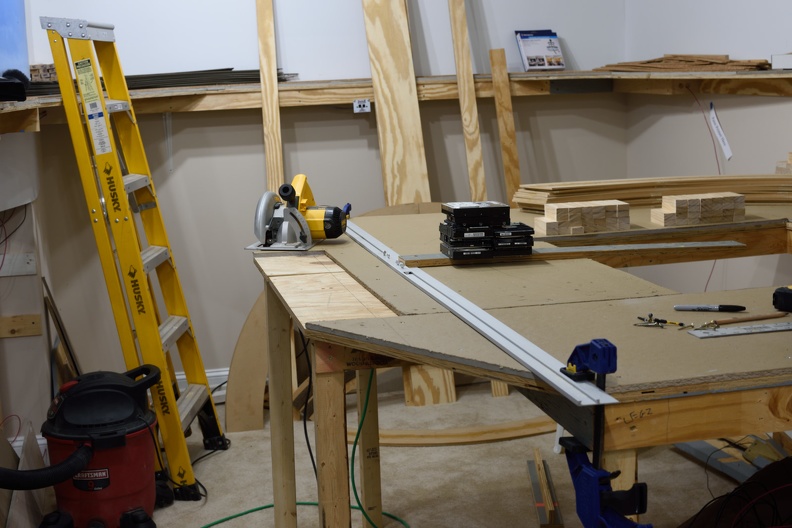 Cut everything at once to eliminate any potential overhang
All done: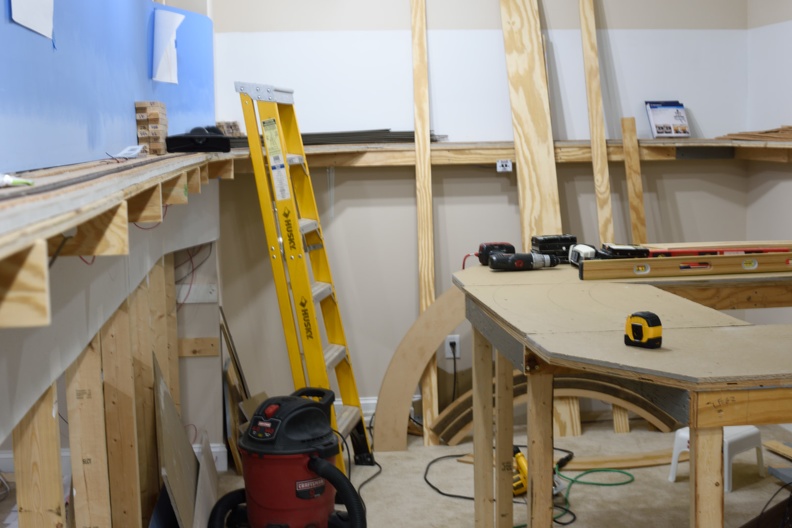 Opened up the area nicely.
A few more pictures can be found on the gallery at
richmond-terminal.org