Working through a couple of tasks to finish up some line items.
One of these was getting the upper level backdrop finished from a foundational paint perspective, but step 1 is to Kilz the wall so the blue can go on without any sort of bleed through from the default wall color.
Taping the line
As I needed to keep the edge consistent, out came the painter's tape again.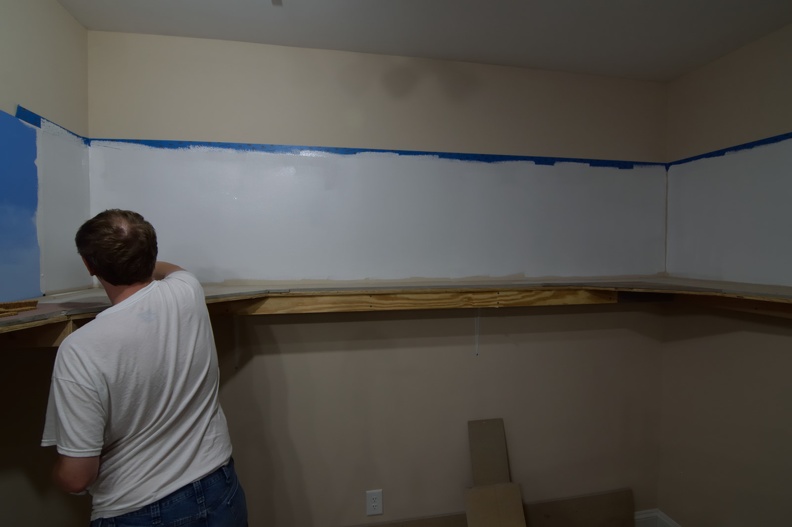 Finishing up with the brush in spots for the 1st coat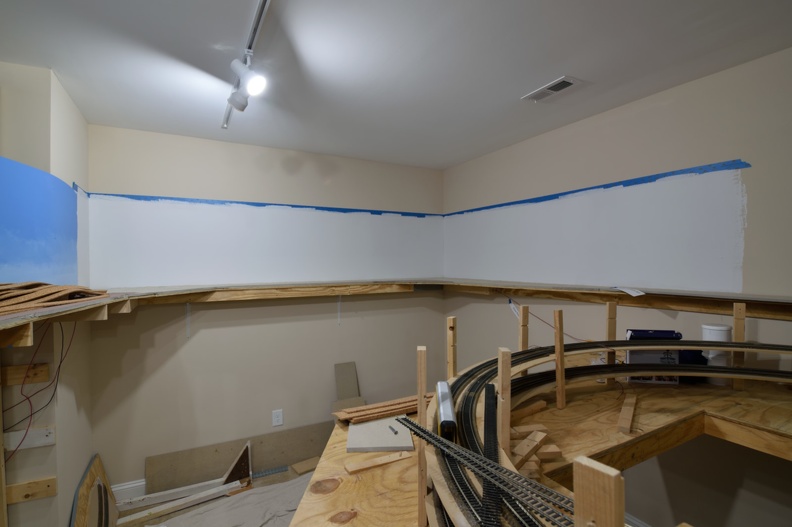 Done.