As most know, I build my own turnouts and related trackwork.
This is the biggest piece I've built so far from a sheer size perspective - 9 turnouts total.
All number 6s. I used 3 sheets of cardstock under each turnout since putting ties under this many turnouts in a staging yard is a waste of resources, not the least of which is time.
The eagle eyed among my readers will note the turnout next to the inside aisle that will open up access to a small storage yard; probably will be 3 tracks.
Not a very difficult project, but an involved one.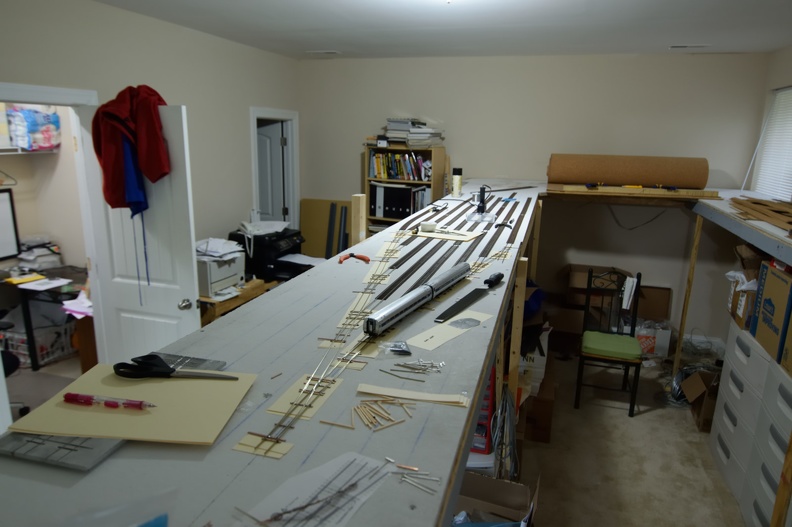 Testing with some Amfleets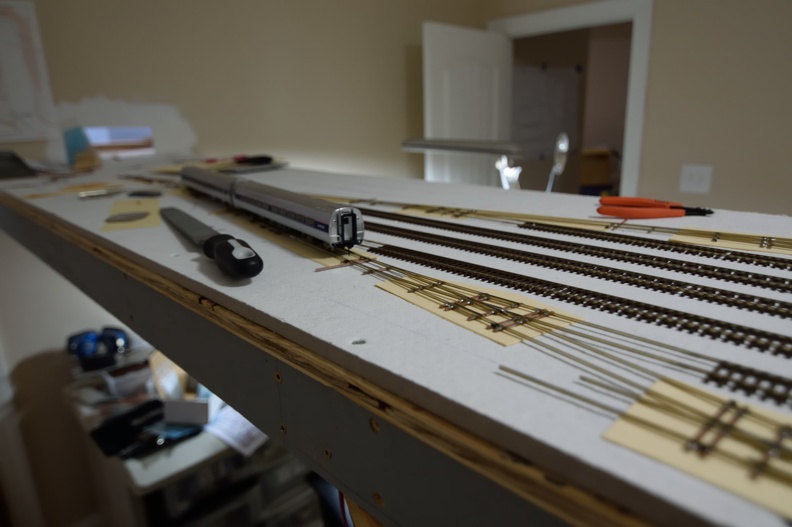 Didn't have enough light to get a big depth of field...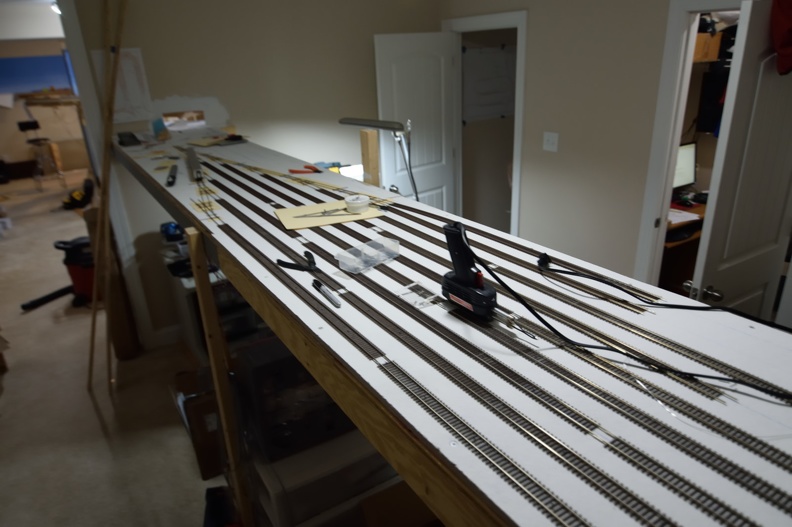 9 tracks, plus access to a small storage yard.