The long runs have been spiked and the cross over at North Doswell is being test fit.
Next time, a 6" wide shelf is in order, as spiking flex track down next to the wall was a bit of a challenge - just not that much room for my 1:1 hands trying to pierce the ties on Atlas flex when the track is within an inch of the wall.
Try to remember that for next time...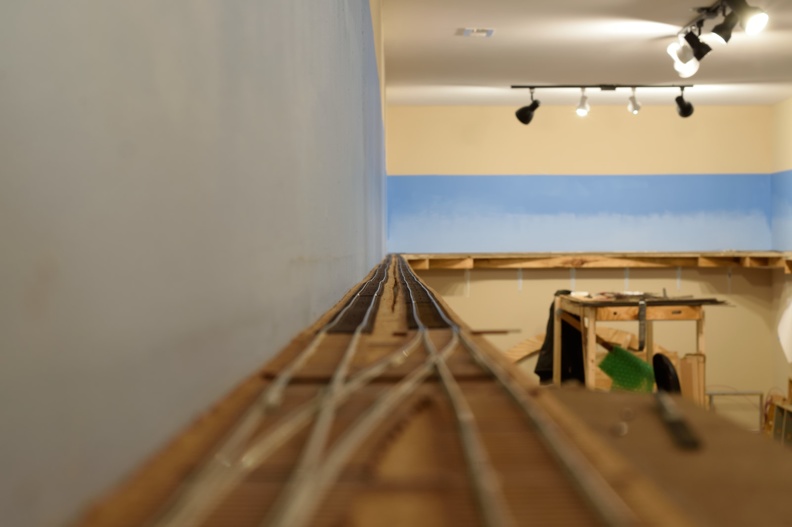 Long way down