After having some success with curving backdrops on the upper level, I decided to continue the process on the lower level.
I'm using 1/8" masonite for the backdrops. I am not doing anything like wetting or kerfing to make it fit certain radii; just letting it flop.
The current progress (as of September 2019) is much further than these shots show, but I wanted to show the progression in a somewhat step by step format.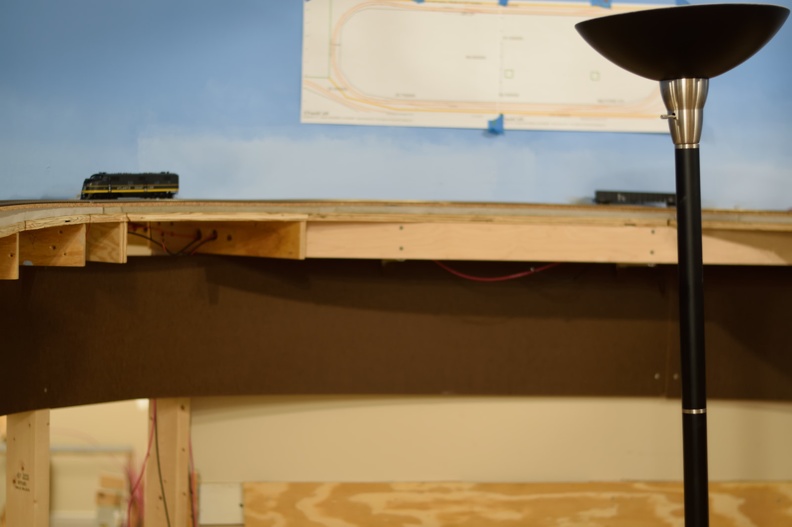 This is at the end of the center aisle.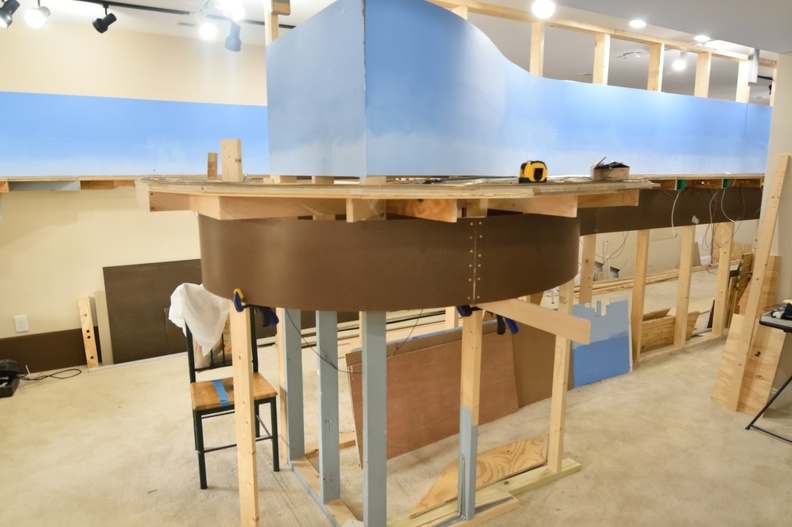 With some temporary support in place.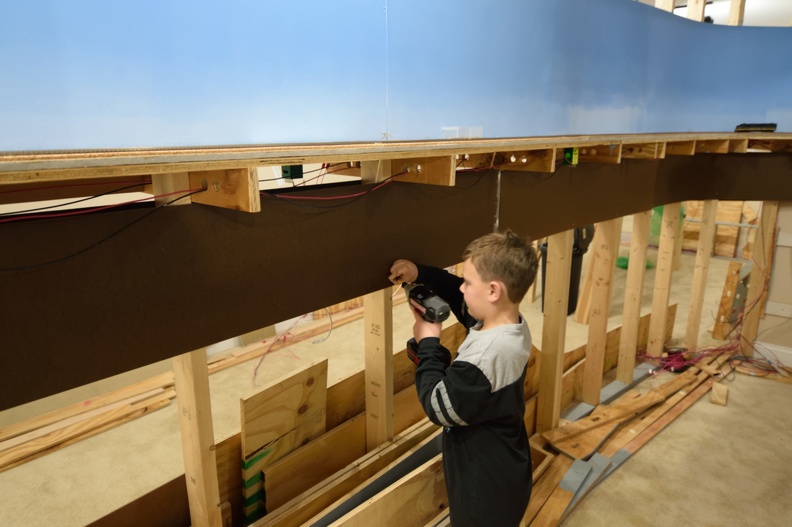 2nd Son is just the right height to help fasten everything in.