The largest work crew ever was on the railroad in October.
Significant progress was made and the railroad is rapidly approaching upper level completion.
So much work was done that I was only able to take a few pictures so enjoy these couple of snaps.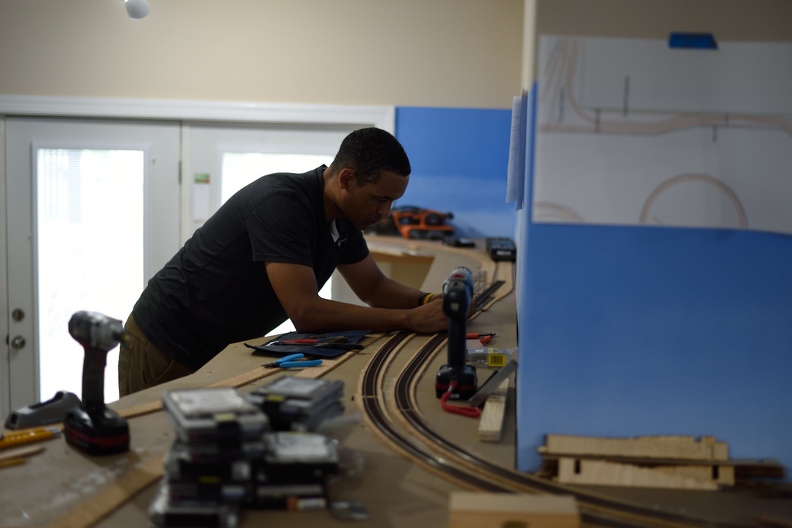 William is showing that he can lay track even in small scales.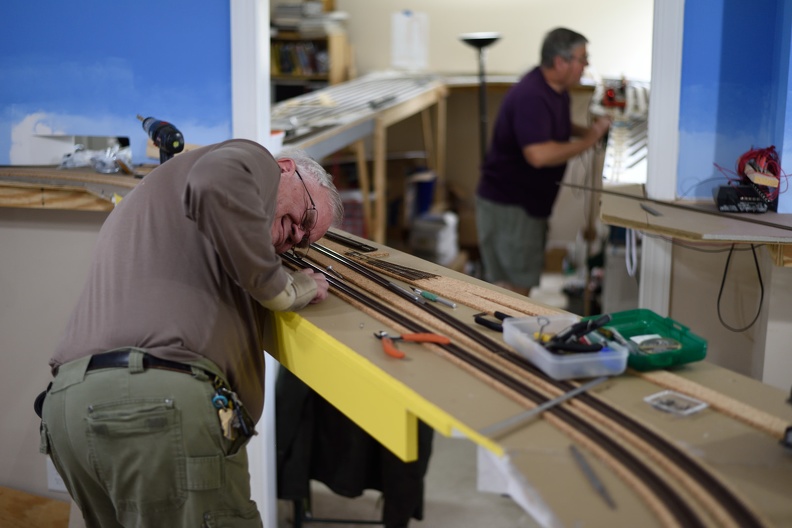 John, using his eye like an experienced track hand.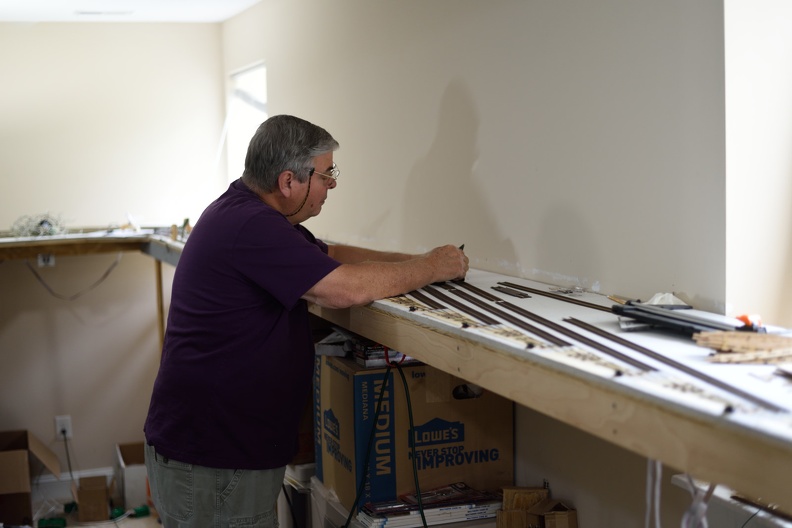 Dick did absolute yeoman service on the soldering iron.