As most readers of the blog know and certainly the work crew knows, that I use cork flooring underlayment as roadbed vs the Midwest product.
The underlayment is cheaper and can be cut appropriately, giving you wide areas for track without having to build up turnout areas and other special work support, piece by piece.
It is a big rough off the roll, so I do run a belt sander with a 120 belt over it before track goes down, after I knock off the square corners with a rasp.
Sometimes, more sanding than standard is called for.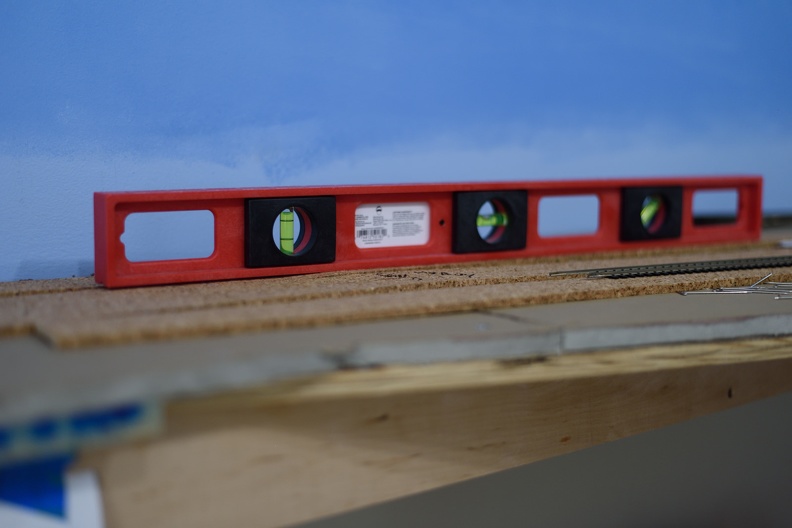 Note the gap on the left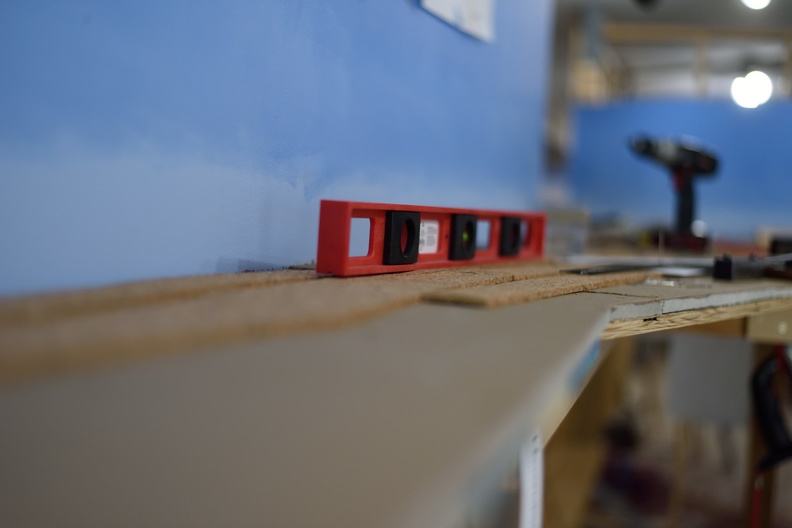 A bit of a hump..