All the masonite backdrops are done and painted.
My eldest helped by putting primer down and then I followed with my blue.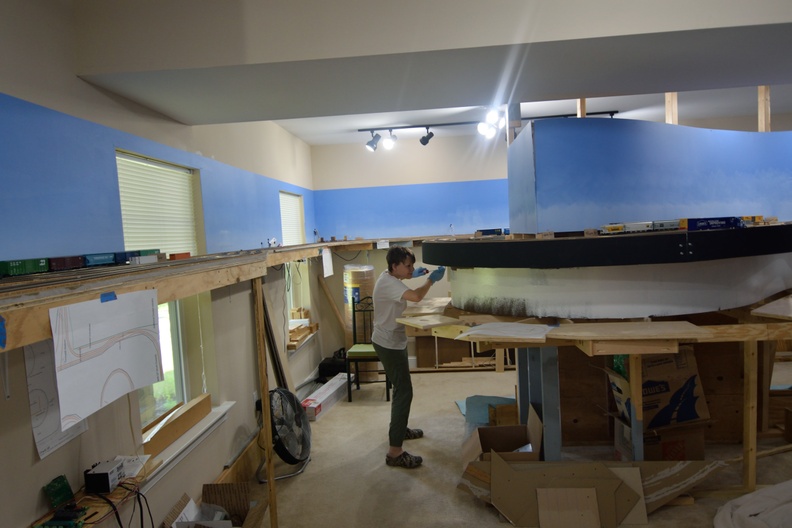 I had to remind him to let the roller roll and not to scrub it across the surface. Kilz is pretty forgiving and cheap to boot so it's a great way to get him involved and have him contribute without worrying about the end result too much.