As the bridge scene was moving somewhat slowly, but it's physical place was established enough for me to move down the line and start on putting roadbed down in the Greendale area.
Here are some views of the work, in progress.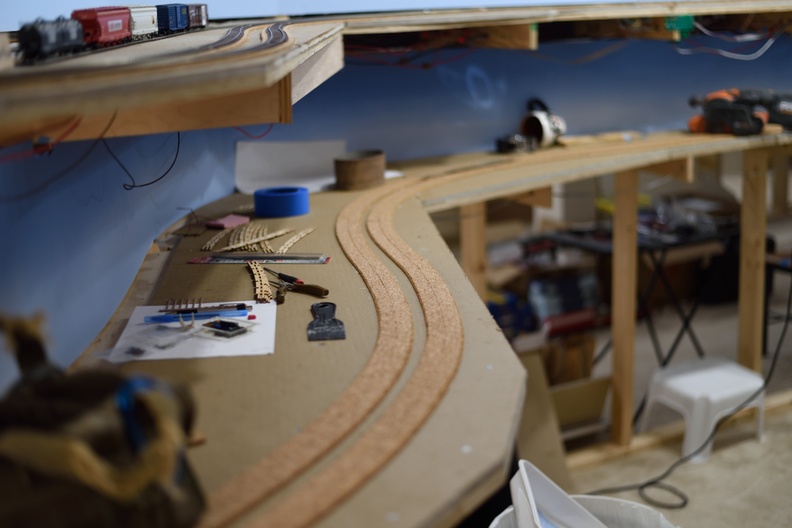 And let's finish up with a shot of it all down, but before any ramps are sanded in or other touch ups are done.