I didn't fully realize how far behind I was on my photo intake process until this evening when I started looking through memory cards - yikes!
Anyway, here is a good overview shot; I'm standing inside the Doswell/Staging area "pit", looking towards the rest of the railroad. At right, the turnback curve between XR and Hamilton, in the distance at center left is Milford. To the far back left is North Doswell.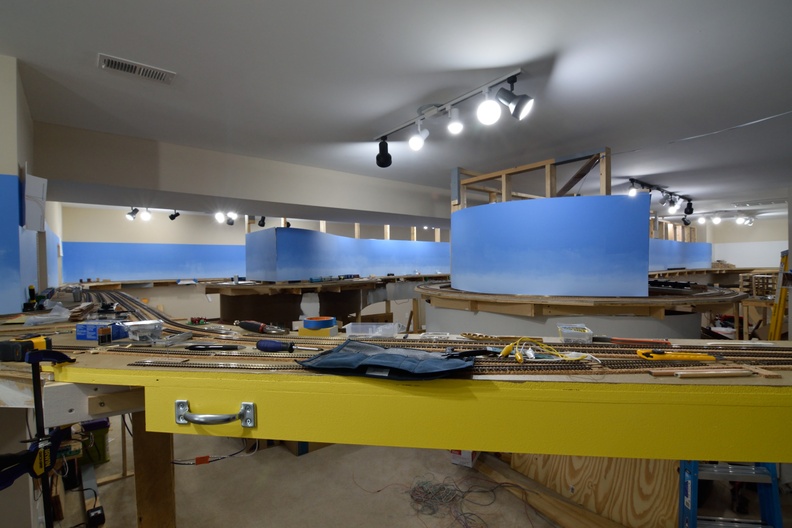 The Doswell bridge area in the foreground is MUCH cleaner than it is in this shot now.