I kept meaning to get pictures taken of the work that I was doing, but I repeatedly forgot to take the camera downstairs with me. I had been doing some blogging via the tablet, but for some reason, the blogger application has frozen in a state from May and no amount of rebooting fixes it.
I finally remembered to take the camera on Sunday and after having to go back to the office upstairs to grab the charger for it, I was able to take some snaps.
I was experimenting with a tripod for bunches of these shots, so some of them are better than others. Eventually, I imagine that I will invest in one of those huge D-SLRs that are out there, but for now, my point and shoot Canon works.
As I mentioned in a previous post, I made an oops in measuring the upper level, which will require some additional work to fix. It is minor, but annoying that I didn't catch it before I trimmed wood.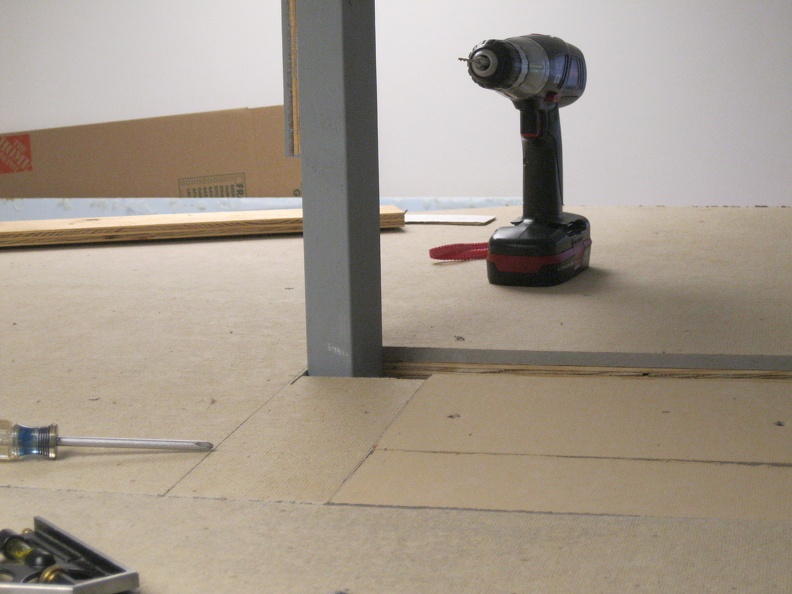 End of the peninsula; fit the homasote in here. There is a complete sheet that wraps around the end stud. That dark vertical mark on the left is pencil to tell me where to stop cutting.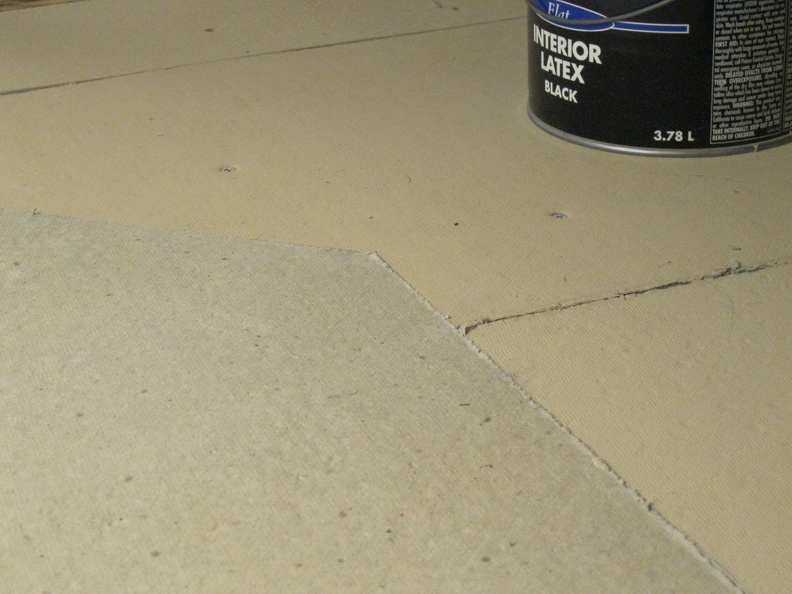 Cutting homasote with a utility knife can be rewarding with good results, if you take your time. The non-painted piece is a scrap from months ago that I used to fill the remainder in.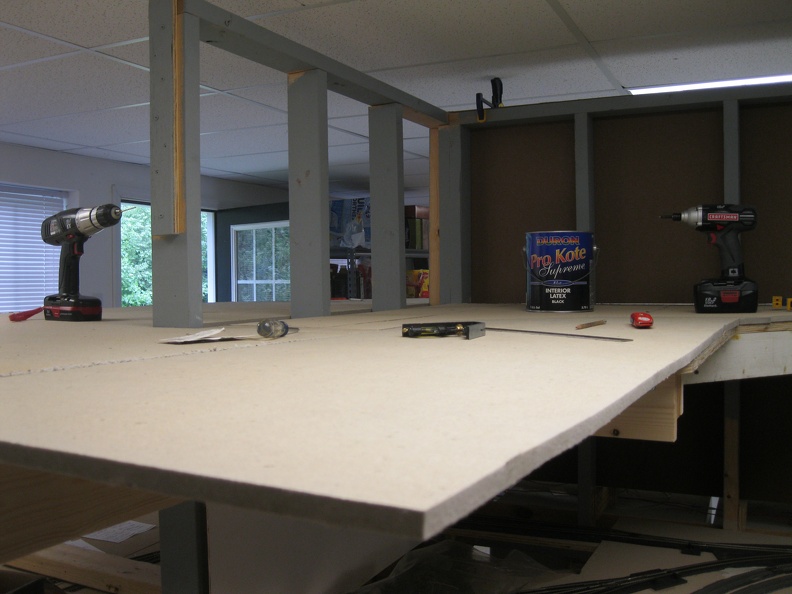 A longer shot to show the large piece fit in.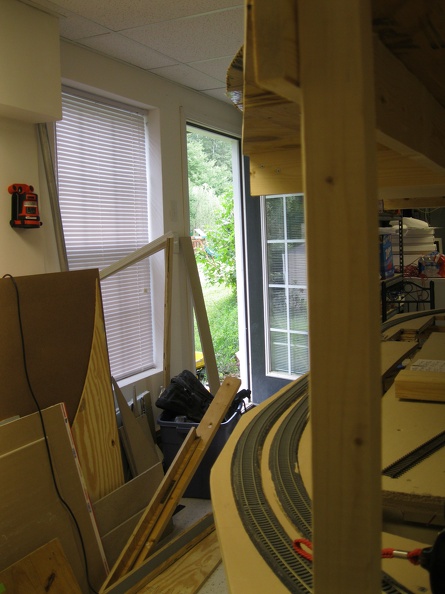 The oops - see if you notice the difference between the bottom and top levels..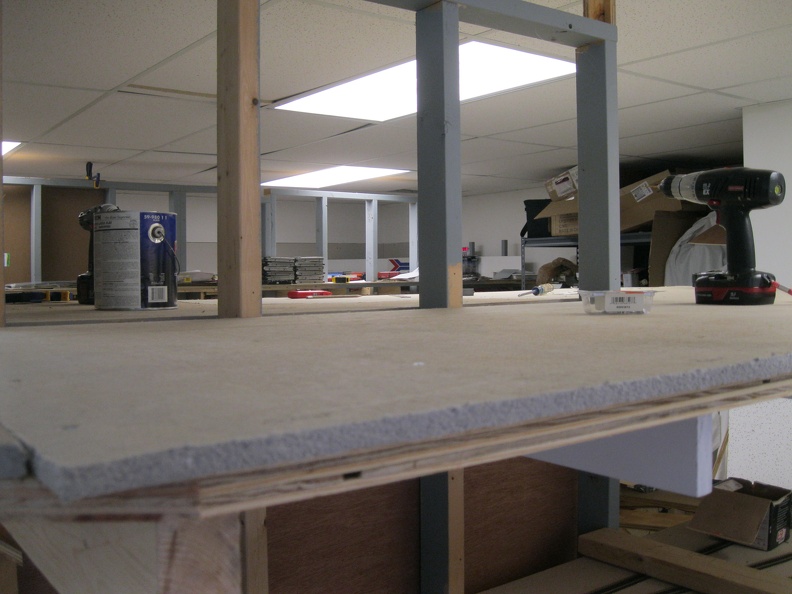 Opposite side shot. Paint will go sometime this week.