In the mid 1990's, Amtrak started the process to replace the sleeping cars on the east coast trains.
Due to tunnel clearances north of Virginia, the Superliners were not an option. (Note that the Auto-Train runs from Lorton, VA southward) So something else had to be done.
The sleepers were a mix of pre and post war cars so as you can imagine, by the 1990's, they had significant miles on them.
Amtrak designed the cars and had them produced by Morrison-Knudsen with final configuration at Beech Grove. Of course, nothing with Amtrak could be easy so in the middle of the order, they went through bankruptcy and Amerail ended up finishing the order.
I've been under the impression, and it is a mistaken one, that nobody ever produced Viewliners in HO scale.
I am happily wrong.
eBay searching last Month (October 2017) showed a set of Viewliners in plastic (a Walthers offering; pre the seriously detailed offering that run $70 to $80 a car) and a single, Overland imported, Ajin produced, Viewliner in brass.
I missed the plastic Viewliners, but scored the brass model.
It has a bit of wear, but is still a good representation. A couple of sample pictures follows; the site gallery has more of them. There is a link to that at the end of the post.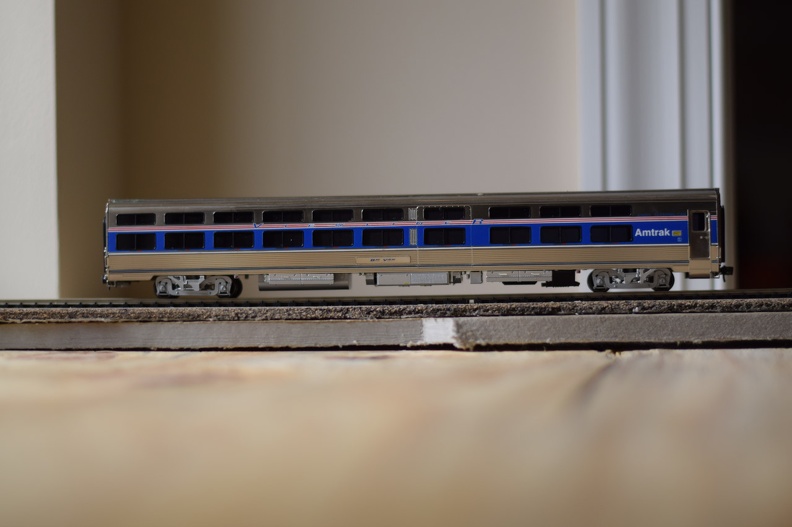 The fall sun is a fickle thing. I need a lightbox, but don't have the space or money for one.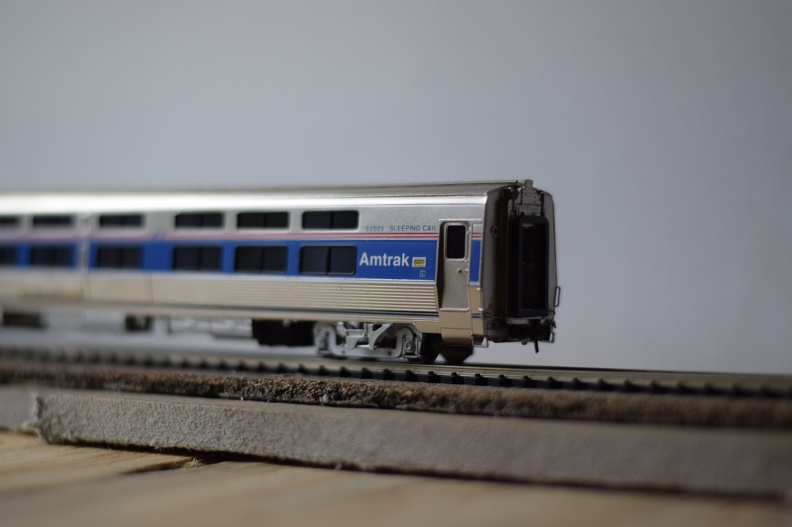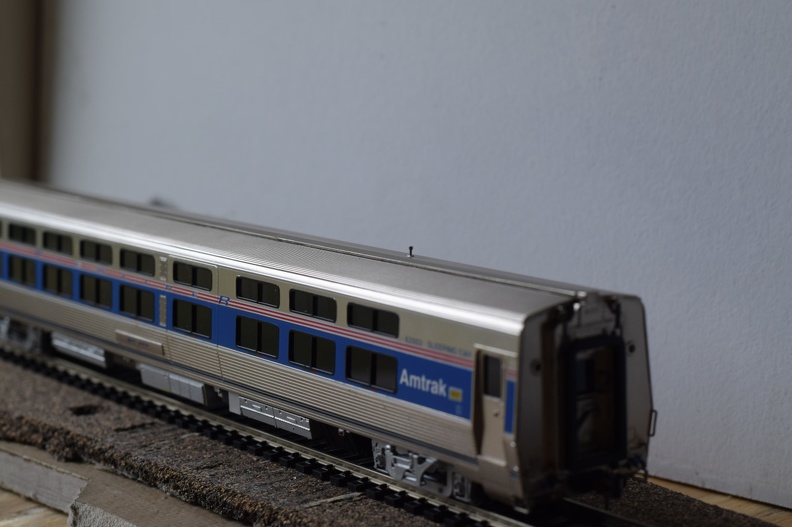 Vent is present.
The complete gallery is on the picture portion of the website
here.
Now that the Viewliner 2 is a thing, I wonder if we will see another run of them produced. Hmm.