Got some additional pieces installed this weekend. I mostly worked around where Doswell will be and then around the corner.
Plywood for subroad has been installed at Doswell.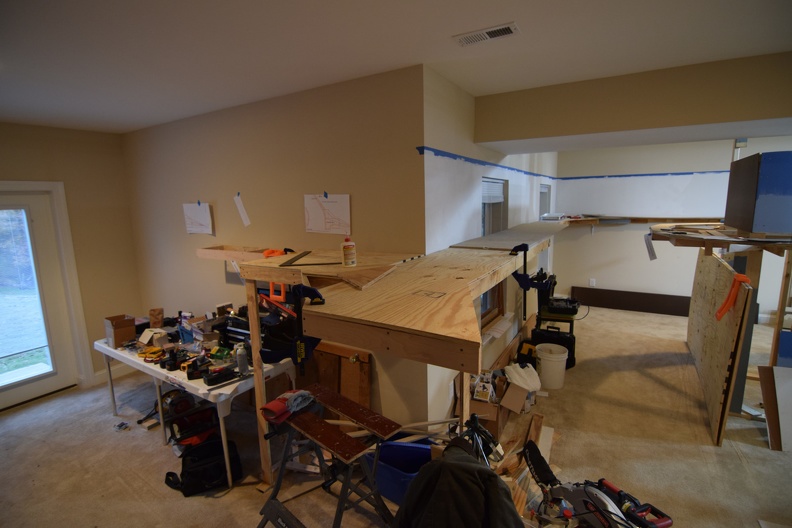 Sharp eyed readers will note that the benchwork into the corner here is missing. It was taken down to accommodate some work to the basement door by the builder sometime in the near future.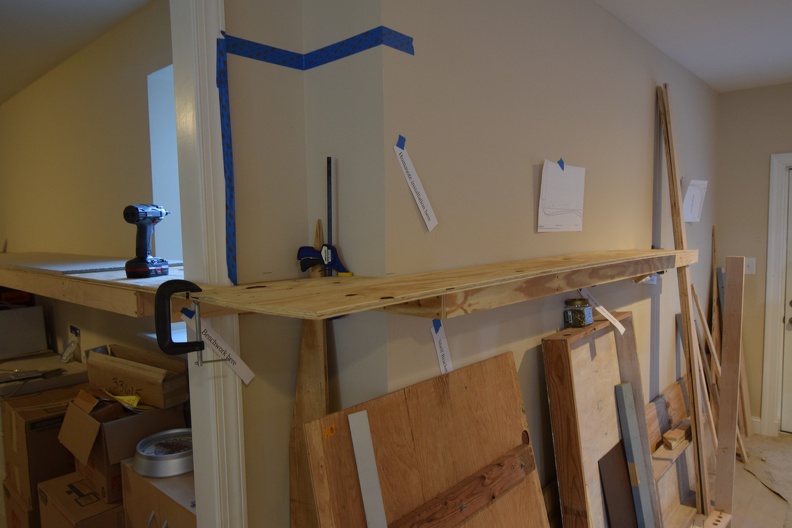 Working around the corner where the Buckingham Branch will enter staging.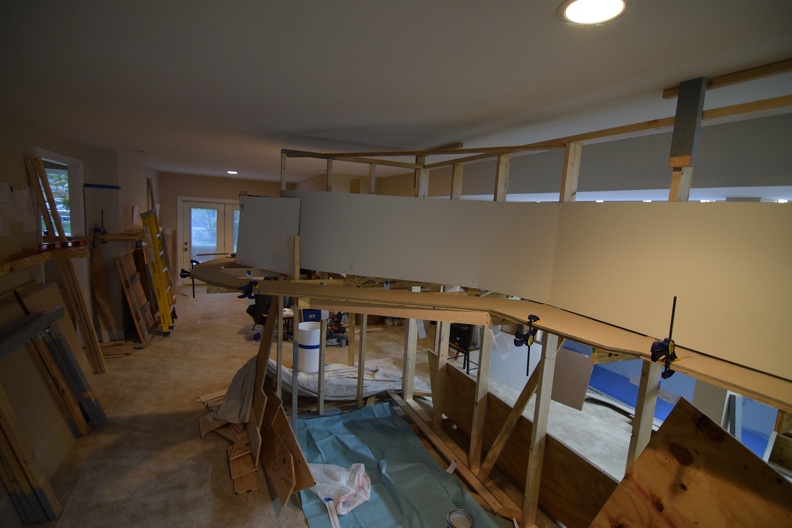 Homasote is down around this final turnback curve and heading toward the helix.
Additional pictures can be found on the website:
http://richmond-terminal.org/