A lesson learned from the first iteration of the layout was putting backdrops in BEFORE anything else.
Accordingly, progress is being made getting the setting ready for the track installation and then the fun part - the trains!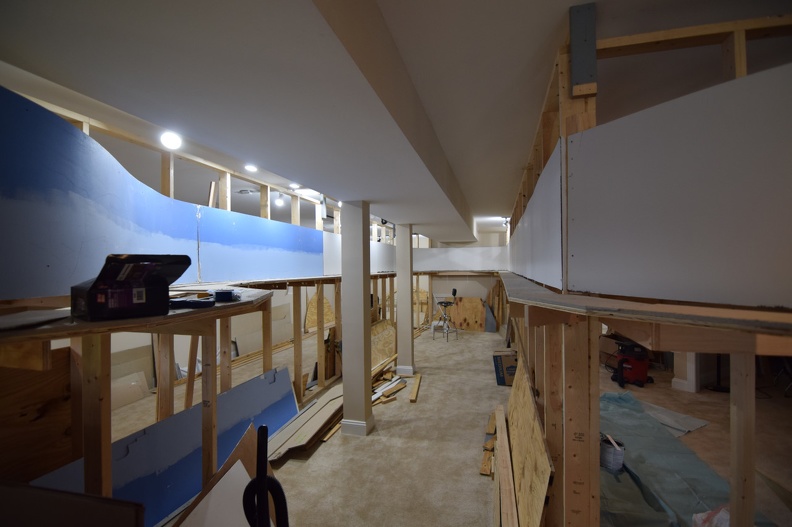 Looking down the center aisle.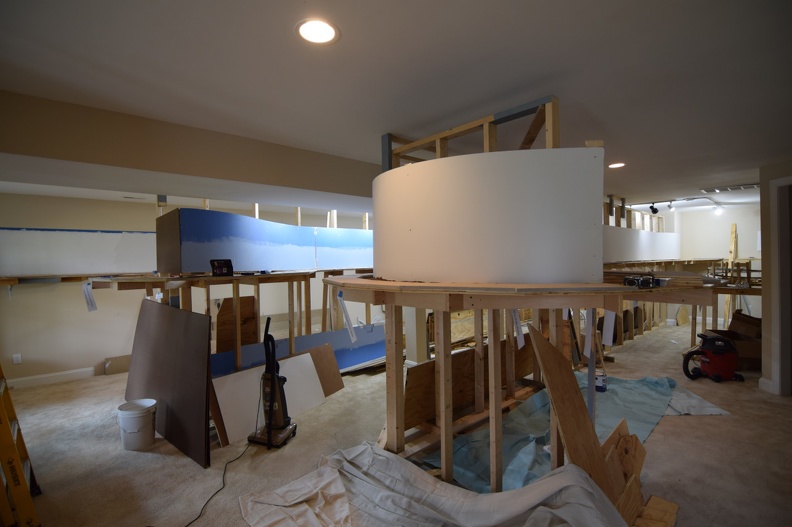 I am very proud of that curved backdrop; fit it into place by myself.
As always, check out the main site,
richmond-terminal.org
for more details and the picture gallery.