As I've briefing mentioned, the original Richmond Terminal is no longer with us.
In 2016, we sold our house in Chesterfield and moved east of town into New Kent.
We purchased a good size ranch that, most importantly to me, included a full size basement. As a bonus, the basement was going to be finished when we moved into the house.
I had to finish the basement or at least make it livable for a railroad at the old house, so that took about 4 years worth of work before I started screwing together the first pieces of plywood.
At the new house, the original design of the basement was cut up into multiple rooms. One of the walls was load bearing which was going to be a complicating factor.
For the space's use as a model railroad, this just would not do.
A LVL beam was specified and installed and the other walls were removed, giving a large open space for a railroad.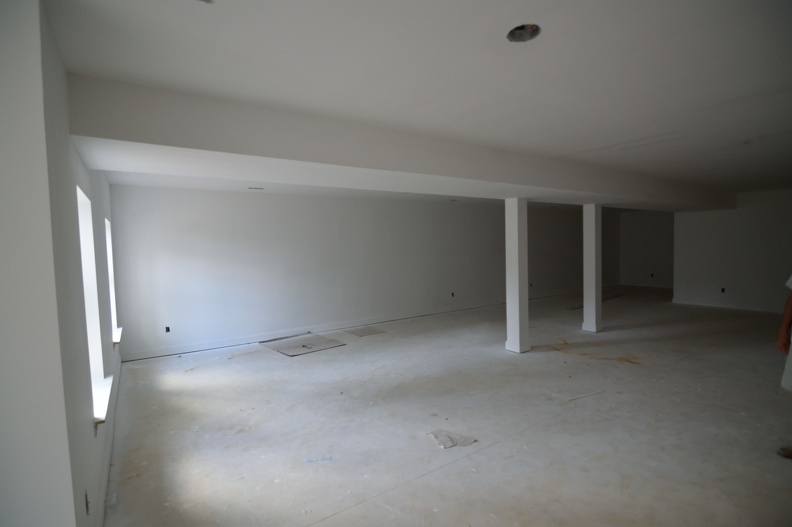 We are looking into the larger portion from the walkout area under the 1st floor sunroom.
These shots are from right after drywall was finished and painted, but before the carpet was put down.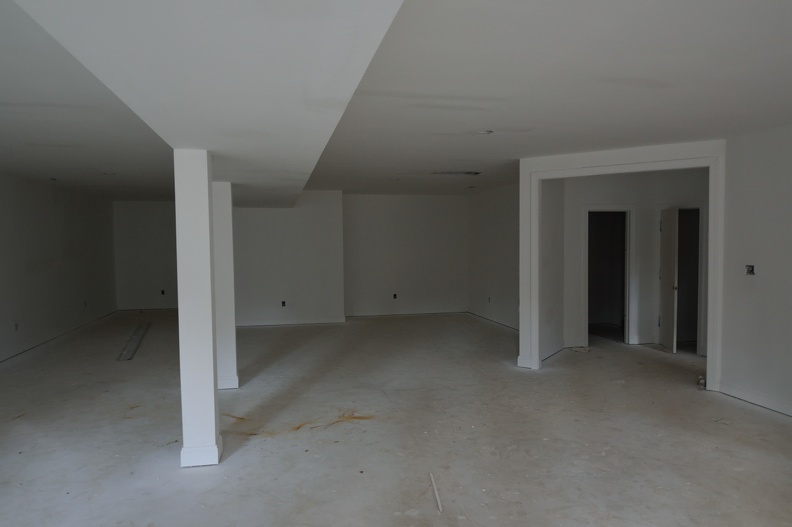 Entry to the basement from the stairs to there on our right. The two doors are a full bath and coat closet, from left to right.
Walk out space; the sunroom was a $12.5K option, but we added space on both levels so it was a strong value.
The bedroom space; the breezeway opening you see above was another request to the homebuilder.