Have I mentioned I hate Pink Floyd?
Anyway, showing this to my dear wife earned a comment about having to patch up drywall when we move, but nothing on how nice it it that I'm just about to complete the benchwork so track laying can start.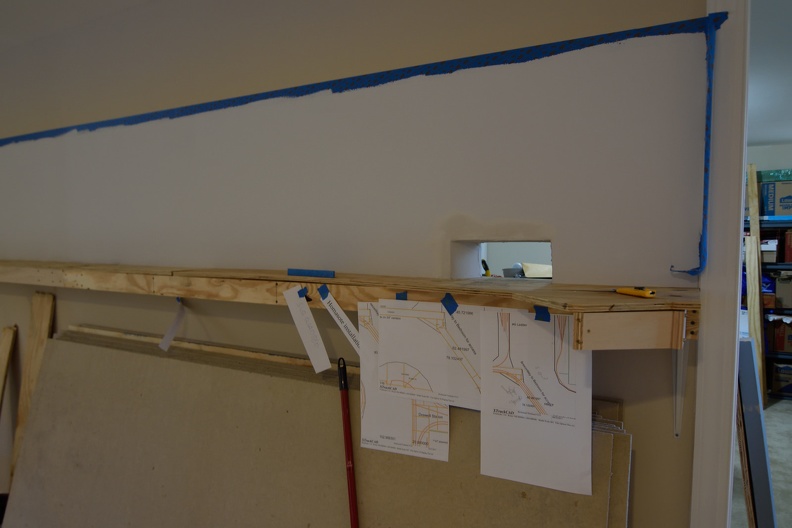 You can see the breeze through to the bedroom/staging yard at far right.
The main line track enters staging through this hole after running the length of the upper level; this will be the northern terminus of the modeled line. This particular track in this area is going to be hidden behind a small foam or masonite divider, as to not take away from the track just beginning it's journey on the upper level.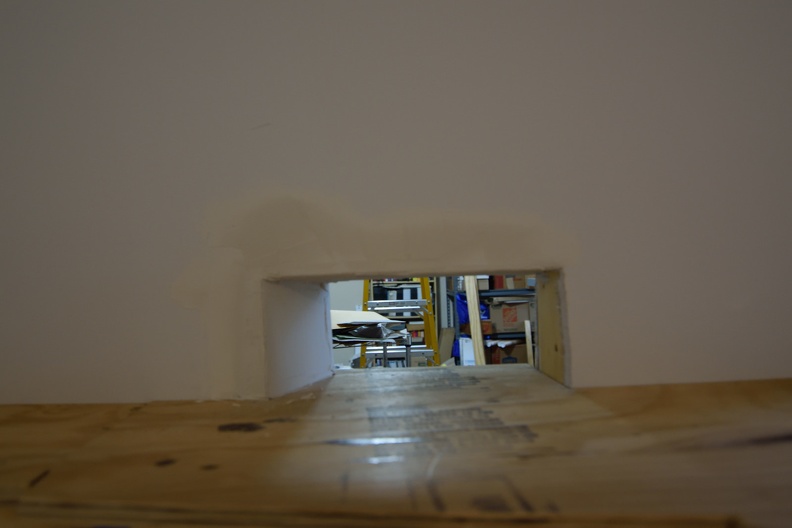 I used the cut pieces from the wall to fill in the gap so there wouldn't be an opening in the wall cavity.
Once I get a finish coat of joint compound on this, it will be time for another coat of primer and then time for the backdrop to go blue.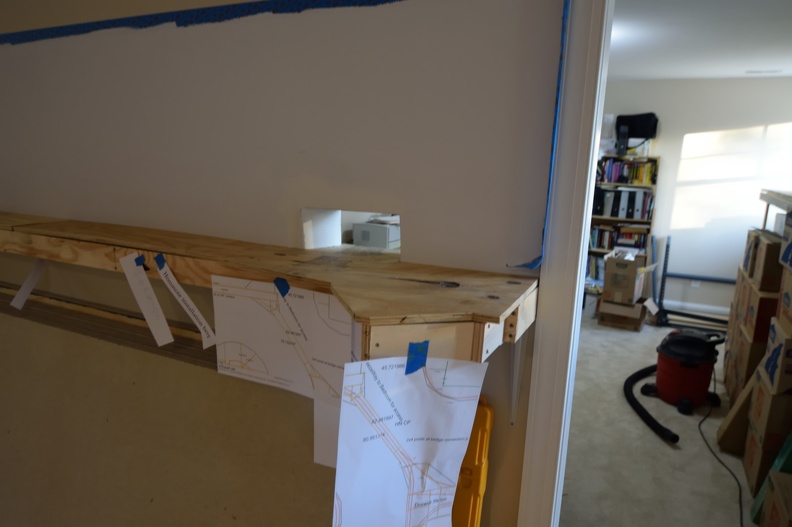 High level shot
The piece of plywood on that corner was cut from a scrap left over from a different section of the upper level. It was an odd shaped piece and took some figuring on how to best utilize it. It saved me another run to the lumber store and another $25 for plywood. I'll be able to complete the upper level with what I have on hand, which is a bonus for both the train funds, as well as keeping the construction momentum.