As I've mentioned previously, tagging areas of the layout that are in progress makes it easy to remember what the heck you were doing when it is been a week or more since the last time you were in the layout room.
I've made it a point to keep up on this system, as it also makes it easier to manage work session since you can just point out the to-dos and keep your crew going.
A couple of snaps from before the work session in December to illustrate the idea.
Is the sun trying to tell me something?
Note, homasote is 1/2" thick from the factory. That's a guideline, not a standard, by the way...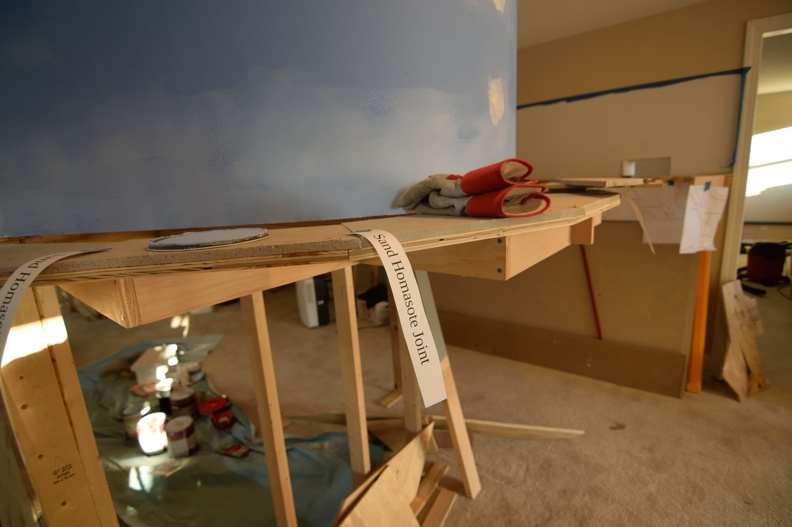 Notes of all types.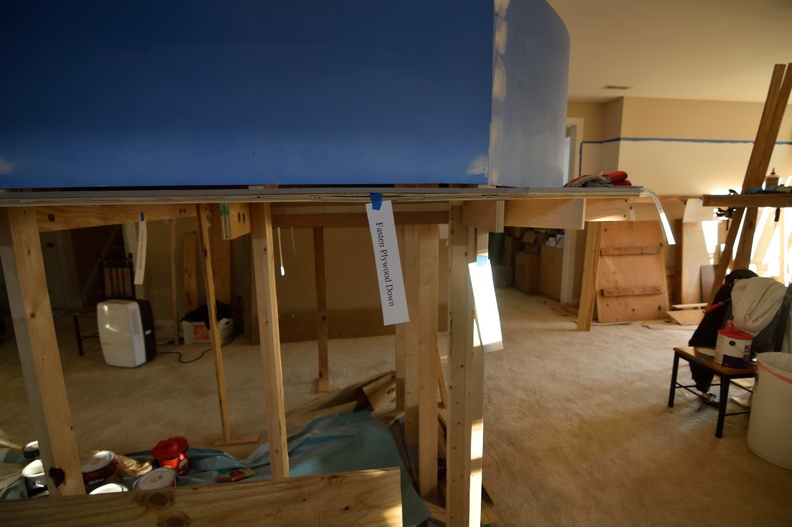 Plywood quality...