Benchwork for the upper staging yard is complete, thanks to the work session on the 9th. I only had a single attendee, but I lucked out and got a wood worker, so progress went forward.
Since it was just two of us working, I didn't get a chance to snap any "in-progress" views so what's here is the result.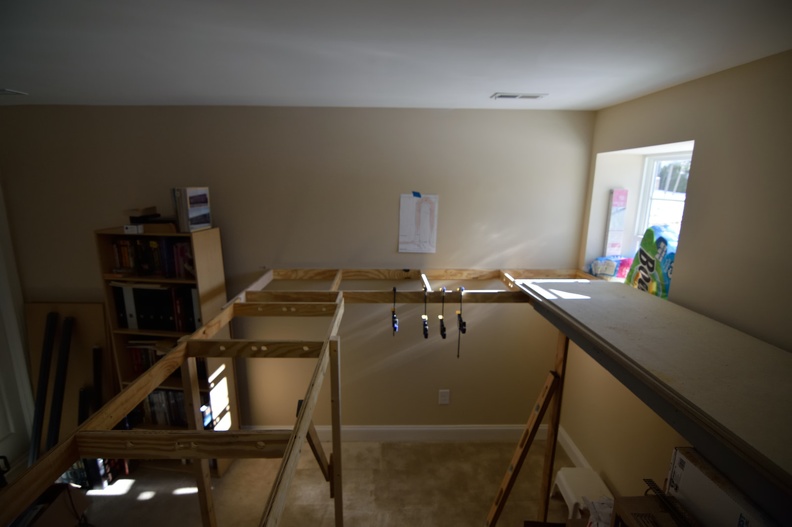 Framework in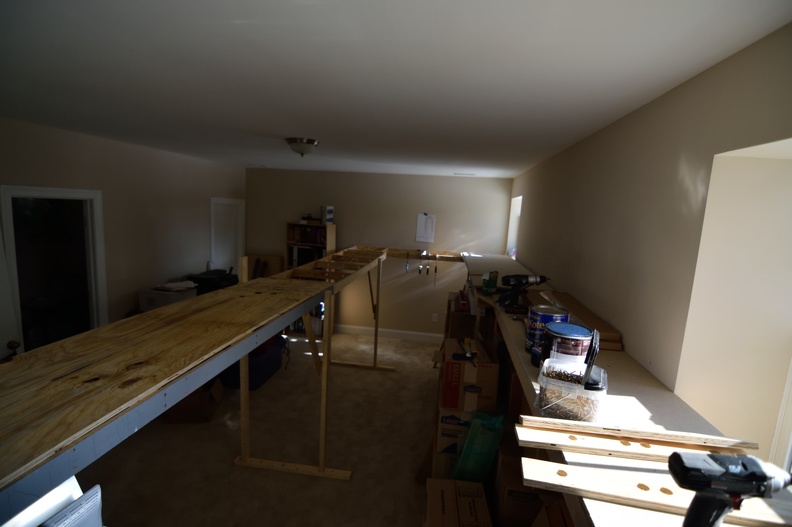 High Angle Shot
Put in the back piece of plywood so homasote could start going down.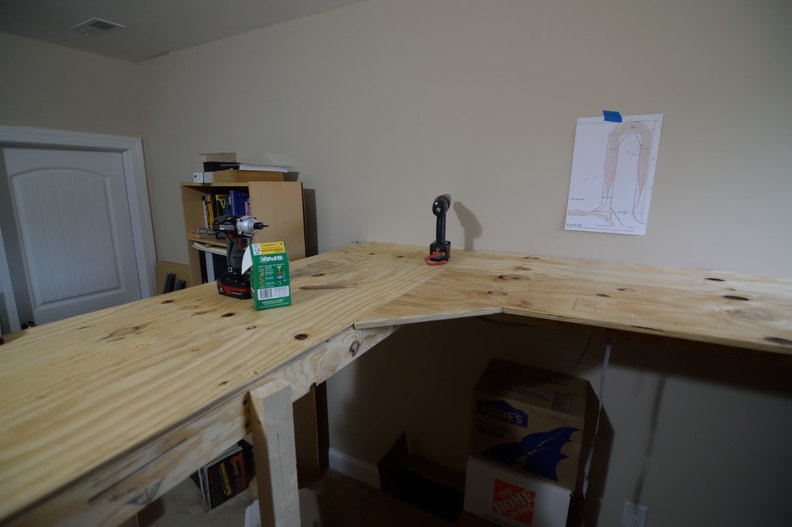 Sanded the angled cut's edge to hopefully prevent splinters.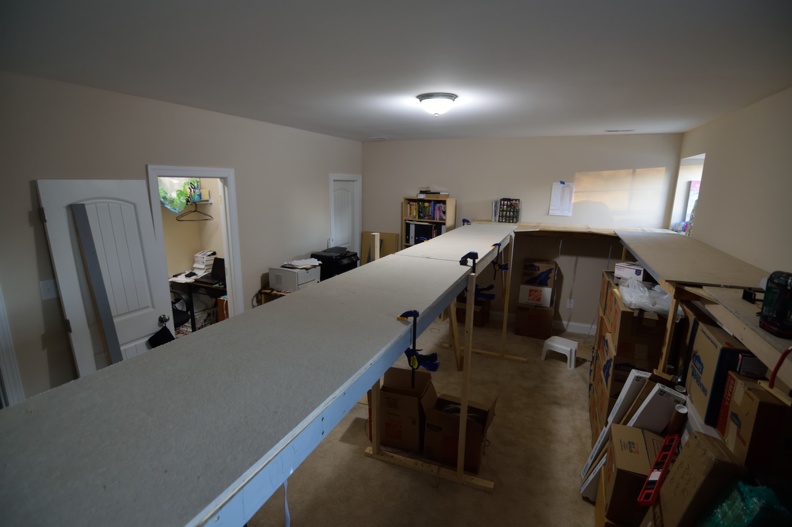 With homasote down, all I need to do now is paint dirt!