In a previous post, I talked about the progress in painting sky backdrops. I've made additional progress on that front, as well as working back to fix a couple of issues that, after some reflection, weren't up to snuff.
You can see the previous post here:
Previous Post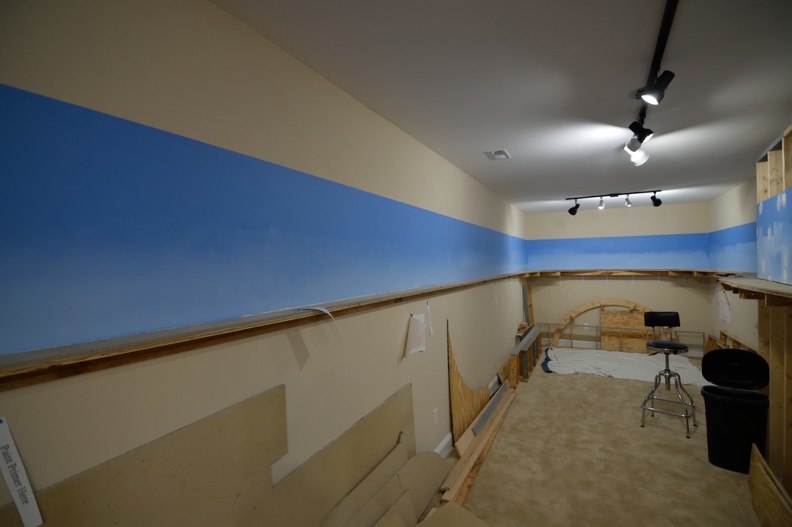 Down the long aisleway.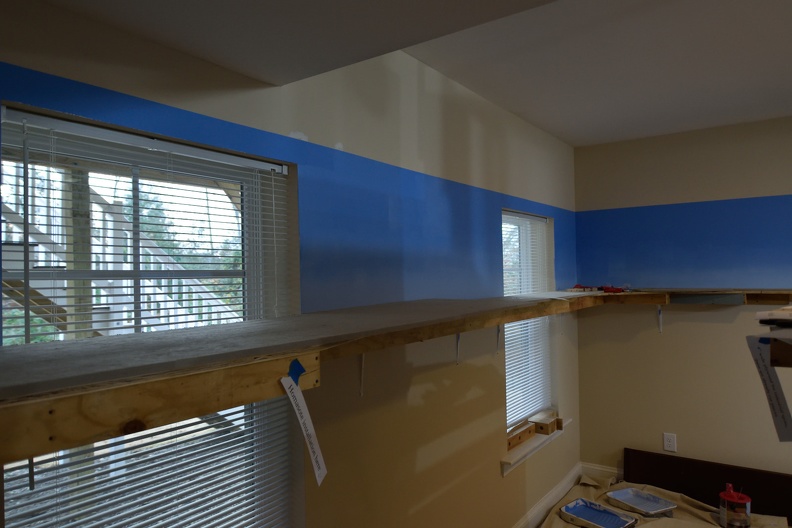 You can tell this area of the room has its original lighting still.
I'm going to just highlight a couple of things in this post so it doesn't get to loaded down.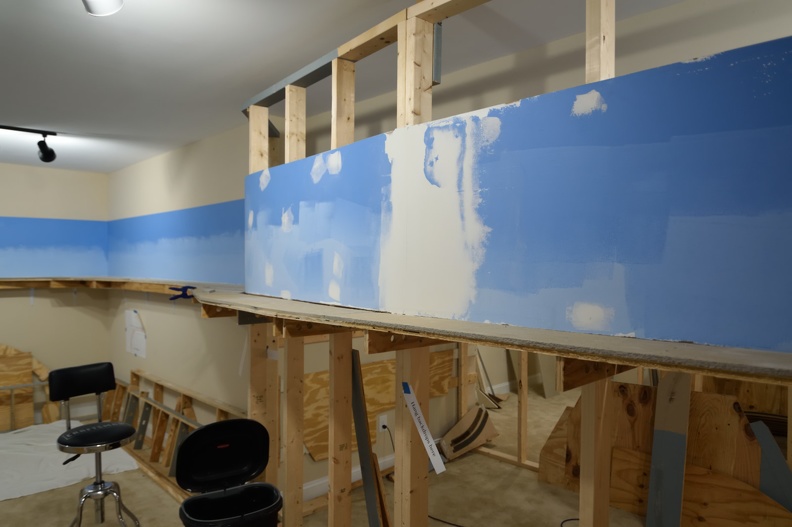 Reusing some of the old backdrops meant scraping and re-mudding joints.
Somewhat against my better judgement, I bought some drywall tape and a gallon bucket of mud. I promised myself it will be my ONLY gallon for the top level.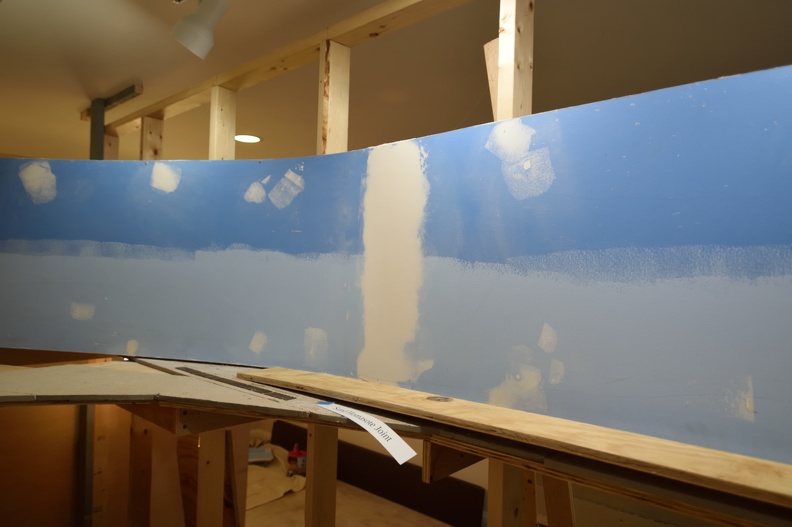 Center aisle, reusing again.
I did do some rework on places I already painted blue.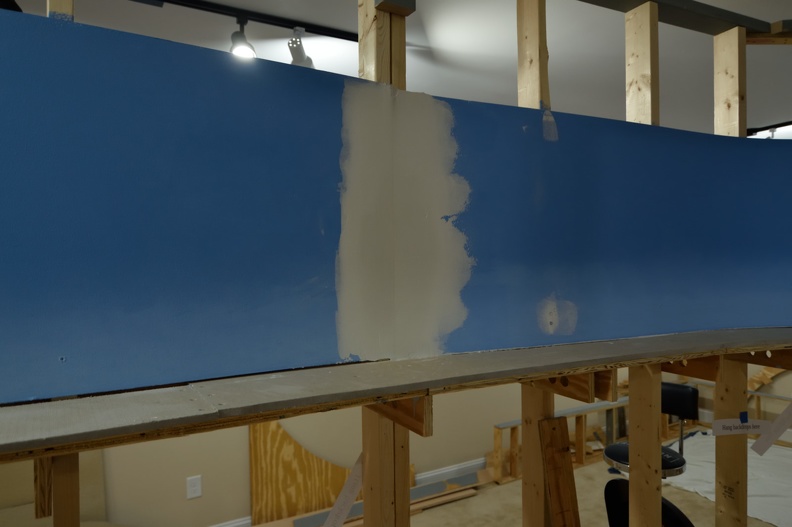 At this point, all these patch places have been hit with two coats of Kilz primer so they are ready for take two blue next time.
Additional photos galore are on the main site
gallery.