Permanent track installation on Bridge #1 has been done.
This bridge carries 3 tracks over the room entrance at a high that makes this a cross between a nod under and a duck under as there is about 50" or so of clearance from the floor to the underside.
At the joint between bridge and permanent benchwork, I soldered PCB ties in place to help fix the rail in place to prevent any movement that would cause the track to misalign, making derailments and other operational issues a possibility.
Once soldered and secured, I used a cutoff disk in the Dremel to cut the rail.
It mostly worked and I got in a hurry with the soldering process, and used the gun instead of the iron.
So, take a look at this picture and see if you can spot the error.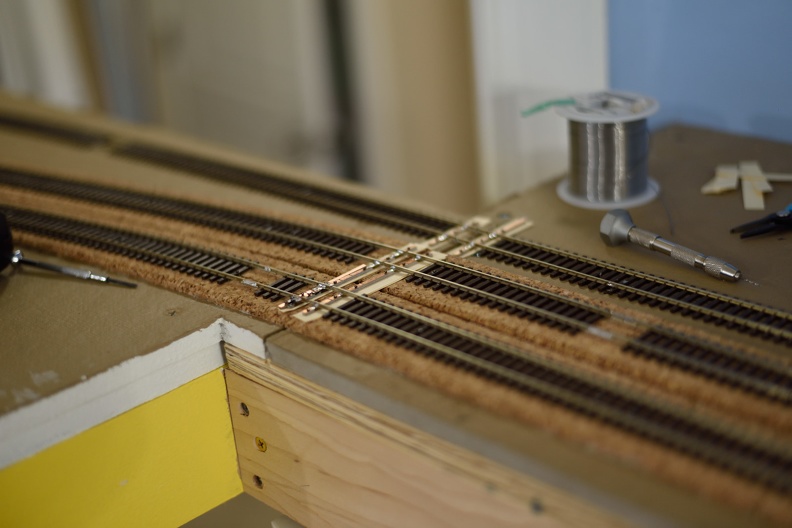 If you said, on the track nearest the camera, those PCB ties look destroyed, you'd be right.
Sigh.
I had to rip that apart and redo it totally since the ties would not hold the rail in gauge anymore since they'd been delaminated by the high heat from the soldering gun.