Signals at the Hamilton Control Point have been installed and connected to the various driving boards.
I've got some additional updates around signals on the way so look for that content to post fairly soon. Being stuck at home is helping move the layout forward.
Here is my favorite shot: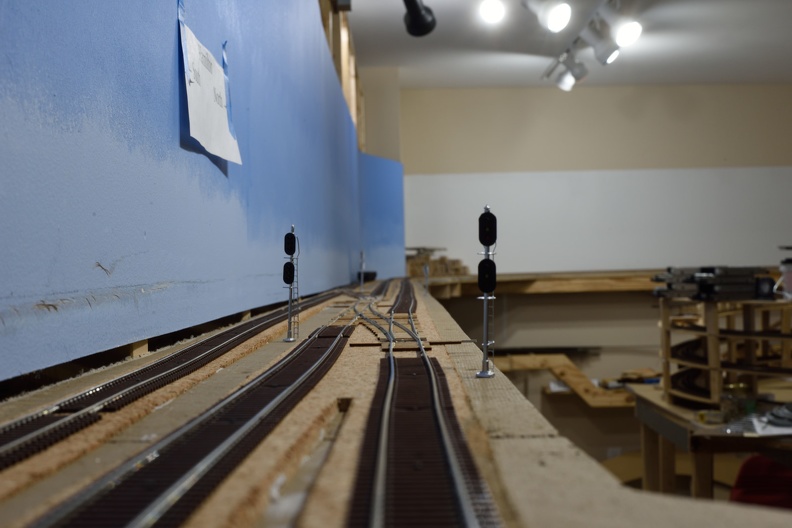 Looking North here
Under the layout to drive this stuff, I have RR-Cirkits Fan out boards (FOB) and a Signal-LCC board that drives the signals. The FOB lets me go from the fine 30 AWG gauge wire on the signals to the .1" square header pins.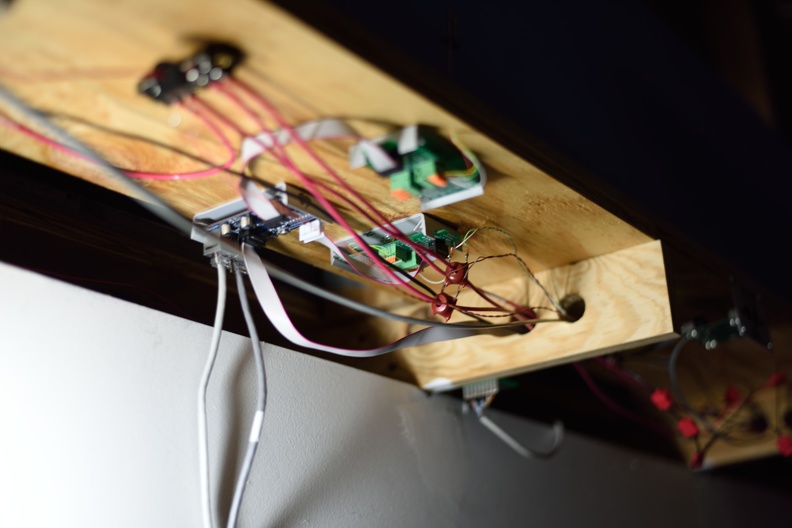 Signal LCC at center left, FOBs center and center-right.
Working through the FOB lead me to put together an alternative circuit design to make it more economical, from both a money and space perspective. A future post coming about that as well.