As mentioned in the previous post, the track in this area had to be totally redone as well.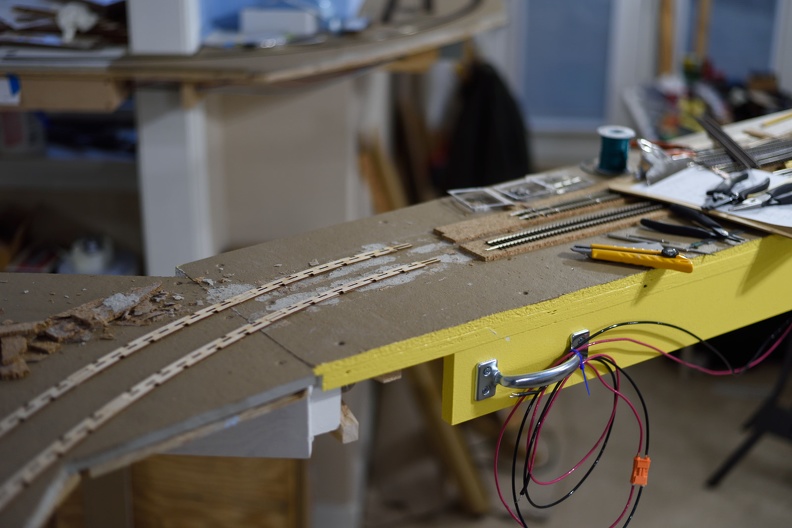 40" radius curves or larger, as is standard
Cork was pulled out and various test fit operations were performed before more glue was commited.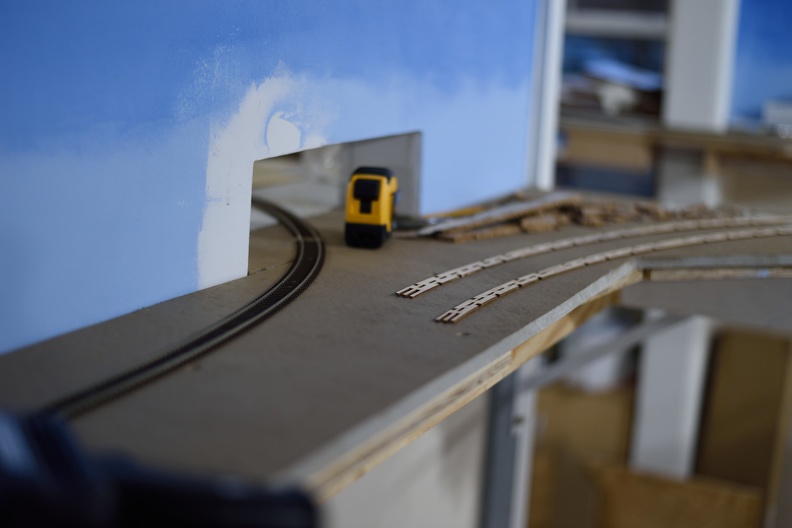 As of now, this area is complete, but as always, documentation is lacking.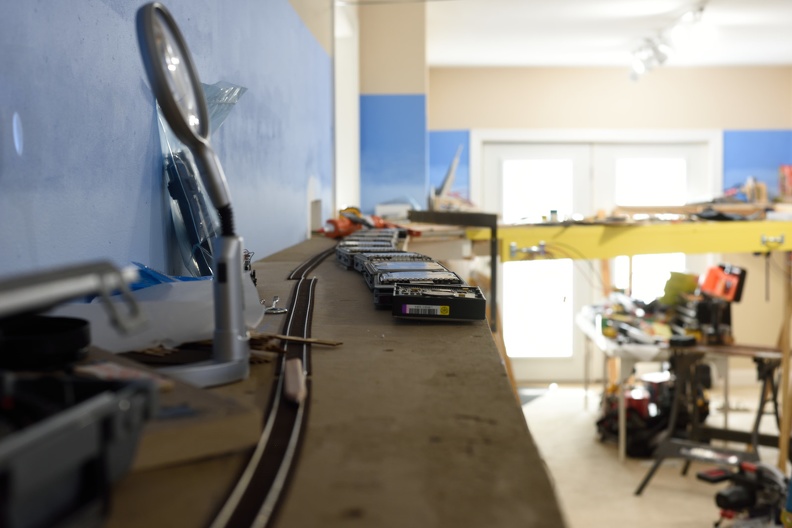 Cork being glued down for the main line here. Track to staging is directly laid on the homasote, to hopefully aid the operator in knowing where they are..