This evening at approximately 22:45 Eastern, 02:45 Zulu, the first signal on the Richmond Terminal Railroad was wired, tested, and activated on the control system.
This signal protects the siding and main track 2 for Southbound traffic at Milford, VA.
The Management, Officers and Employees of the Richmond Terminal are rightfully proud of this occasion and pray you lift a glass in celebration with them. (once you have gone off your current tour of duty, of course).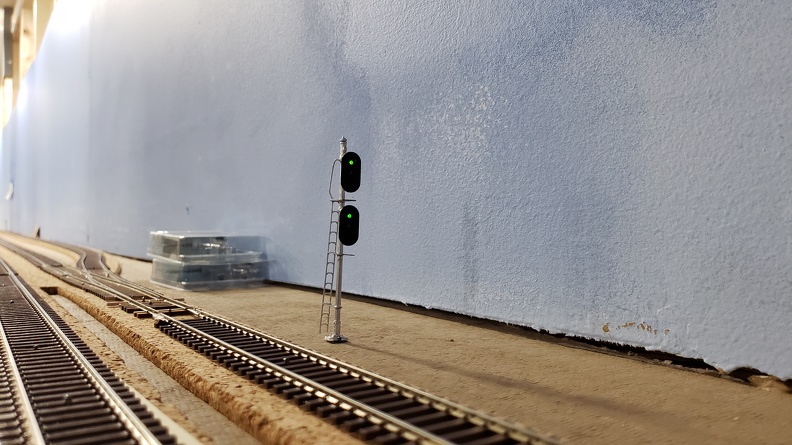 Tomar 3/3 US&S Signal installed alongside Main 2
In the background, you can see additional signals awaiting installation. The Signaling department will continue to work in the Milford area, including the South Milford control points before moving north towards XR, Hamilton and the Quantico CP.