As mentioned in a previous post on the blog
here
, the area of the layout that hosts South Doswell as well as the entrance/exit to the north end staging yard, required a rework.
The area was torn down to benchwork and new plywood subroad installed.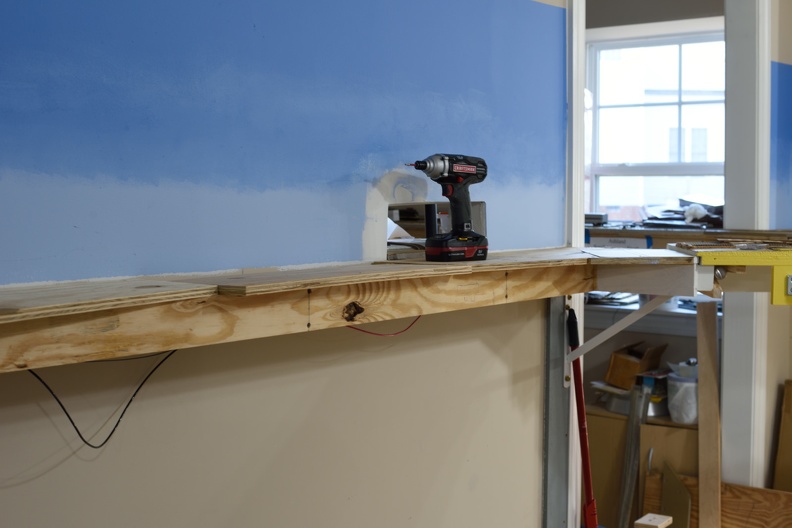 This also gave me a chance to use larger pieces of homasote, reducing the number of joints in play.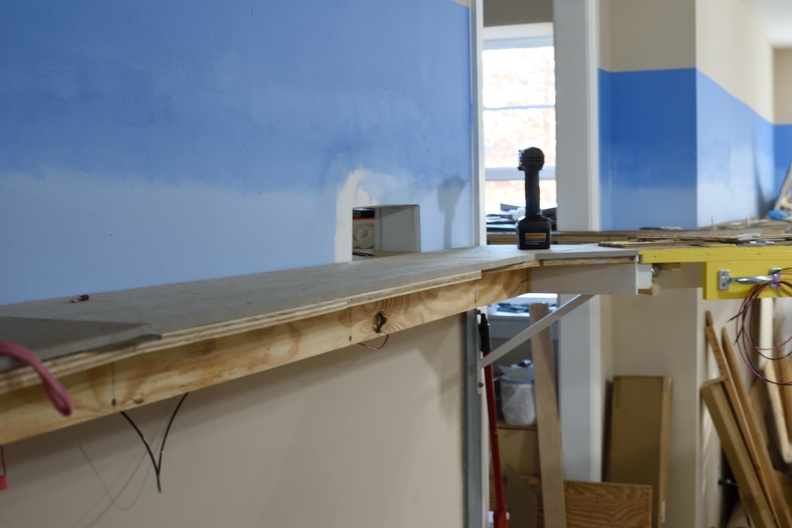 New homasote down.
All things considered, this wasn't all that bad of a job to do. I wish I would haven't had to do it, but that's water under the bridge.
Painted and ready for roadbed.