Long time Richmond Terminal operators remember that the old layout had two helixes, stacked on top of each other.
One was 11" and the other was 15" high.
On the new layout, I needed a helix that was 16" or so high.
The two individual structures donated enough parts to get the new helix built.
The spacers were replaced with clear 1x2 and 1x3 pine and glued with the same construction adhesive used to glue down cork.
These pictures don't show track being complete, but as I write this blog post, track has been completed over this area.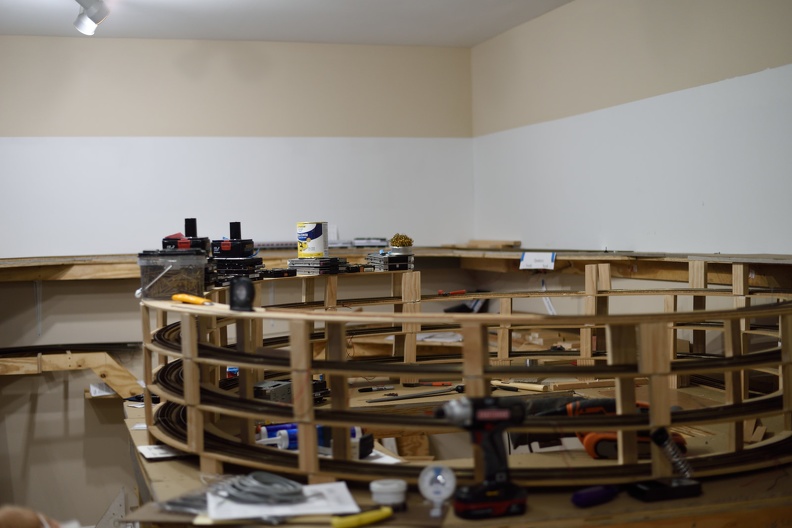 You can see the last piece of sub-roadbed hasn't been placed here.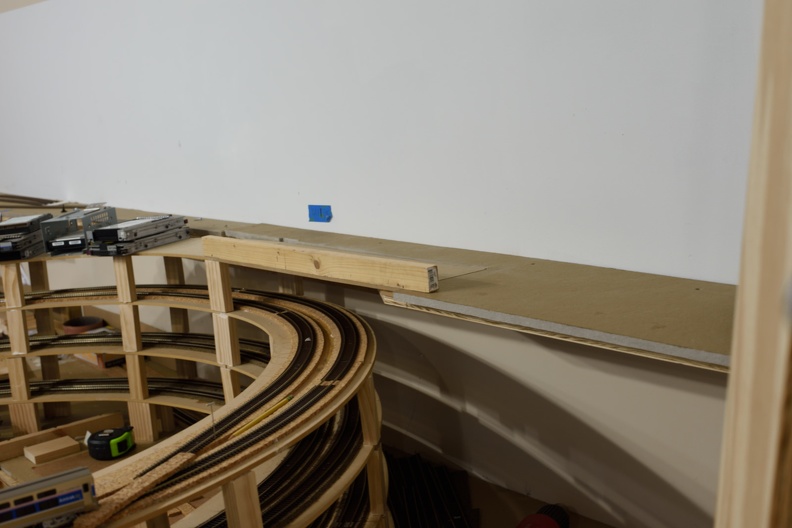 A bridge had to be built, just like last time on the small helix. Also note the plywood cut back to give clearance to the tier below.
More pictures are on the website gallery at
richmond-terminal.org