Work on the backdrops has progressed pretty far down the road.
Across the upper level, the backdrops have been mounted and primed with a flat white to give the forthcoming sky blues a good surface to stick to. I might opt for some photo backdrops in spots, but it might be better to wait for version 2.0 of this railroad to spend on the money on those.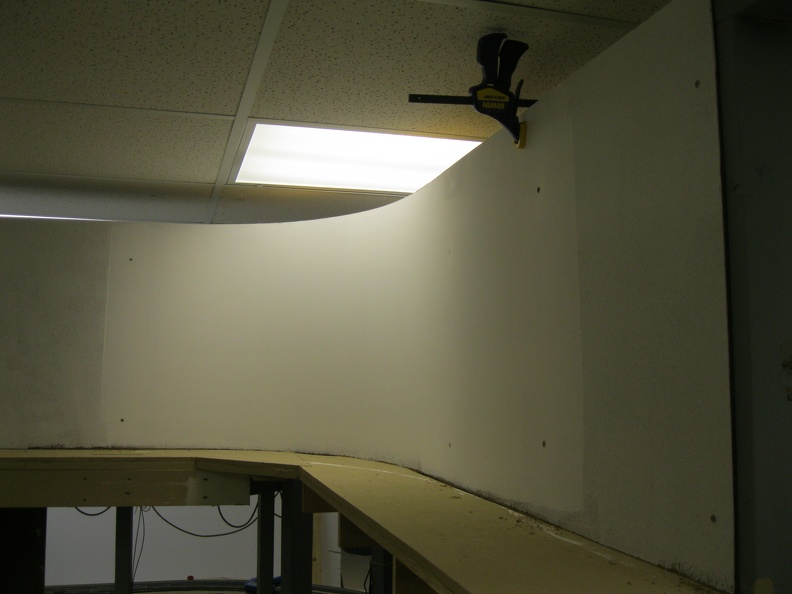 The ends are after a single coat of primer; the middle is two coats. Clamp is there to hold the other side's backdrop.
I also did some test fitting at a couple of corners; the future bear island paper mill area might need a coved corner, but I might do that with styrene.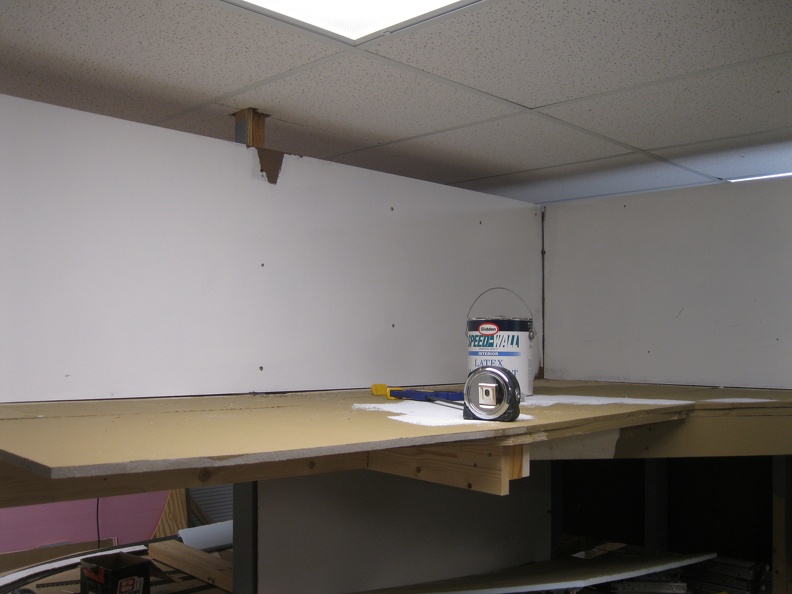 I've had the paint for years; took a bunch of shaking and stirring before it poured and applied correctly.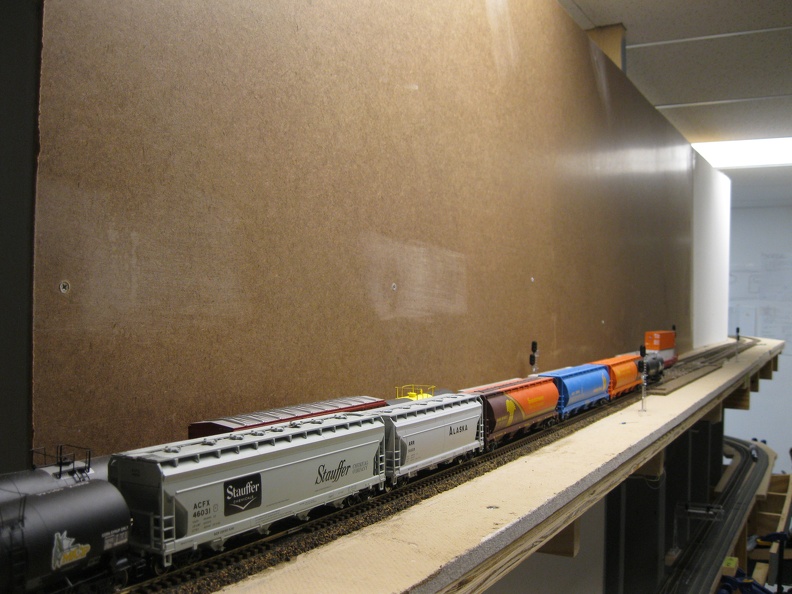 Just putting the backdrops up helps you focus on the trains. Note the screws have been countersunk.
After putting all the backdrops up, I might need to rearrange the room lights. Some time was also spent putting in backdrops on the lower level in the inside peninsula.
Got smart and decided to put down some masking paper to protect the roadbed, track, signals, etc from the paint to come. Probably one of the better $9 I've spent at a home improvement store.
Made sure the area around Colonial Heights got some attention as well. I've got a scrap piece of masonite that is already painted that will be put into the corner.
We will finish up with a good shot of the backdrops after everything got a coat of primer. I'll snap some additional pictures now that everything has had multiple coats of primer to illustrate the current state later this week or this coming weekend.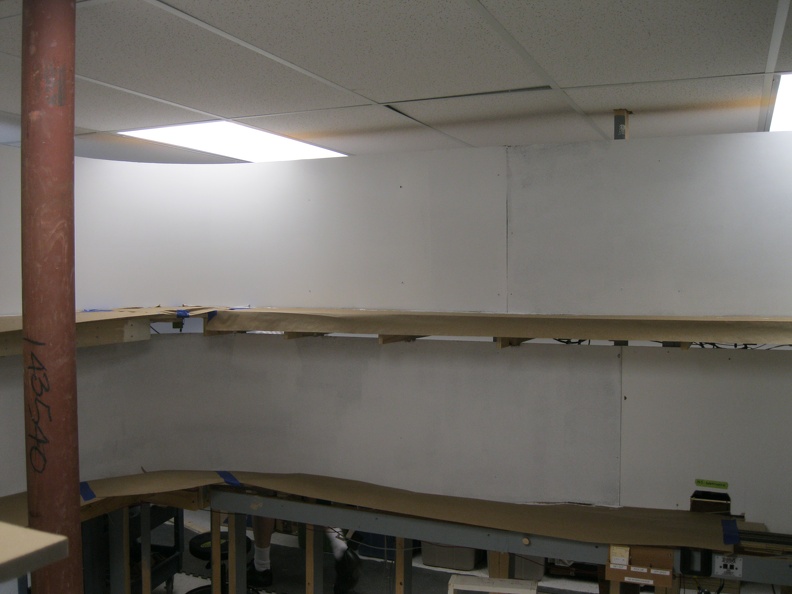 You can see the difference between one and two coats of the primer.
Additional pictures on the gallery.