Since I've put the backdrops up, I've reduced the ability to see from one side of the layout to another. One of these issues is that the fast clocks are no longer easily visible from most locations on the layout.
I had one of the fast clocks installed on the inside of the peninsula, in the area that the back drop would be placed; while the other was at the end of the aisle way, next to Acca, above the top level.
Taking this same shot today would be very different!
This fast clock gave everybody that was working inside the peninsula a time reference, and was viewable from the DoD area as well.
This is a fairly old photo - the wall board hasn't been installed on the wall above the upper deck on the left side yet. Wow.
This clock was for the rest of the railroad.
The dispatcher had a window open from JMRI that synced up with the clocks on the railroad, so that was his clock.
After putting up the backdrops, I did not want to cut holes in them to place the fast clocks (or the radio base stations for Digitrax), so I started thinking about my options.
The main requirement is that the crews needed to be able to see the clocks.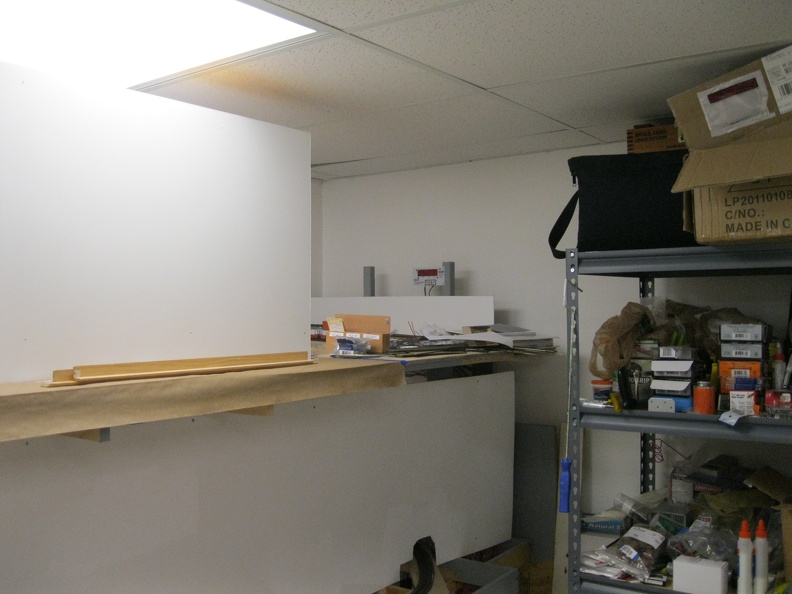 This clock was moved over to the next post in line, allowing it to be sighted from the inside peninsula area.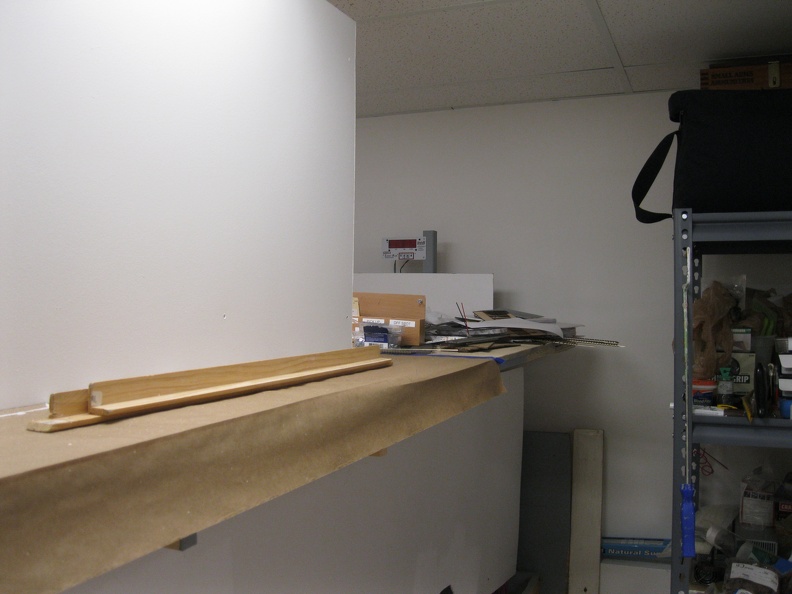 The clock that was in here, was mounted to the wall just outside the dispatcher's office. I think that picture is still on the camera, so I'll add it to this post a bit later.