As the staging yard is coming back together, I've come to the track laying phase.
When I pulled everything apart as the rebuild started, I marked the existing staging tracks with bits of labeled tape so I could easily put track back in its place and speed the process.
One issue I was able to fix was adding insulated rail joiners on the DCC "A" rail, which would isolate the ladder from each individual staging track. (Which have on/off switches for track power, saving the crew and myself to having to listen to a bunch of idle units running)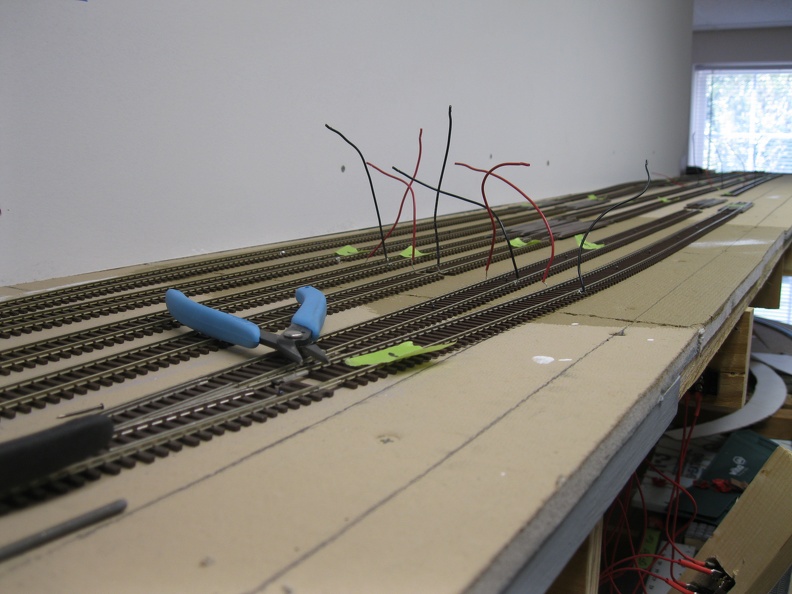 Starting the process. I put the first piece of flex track and rerailer down first.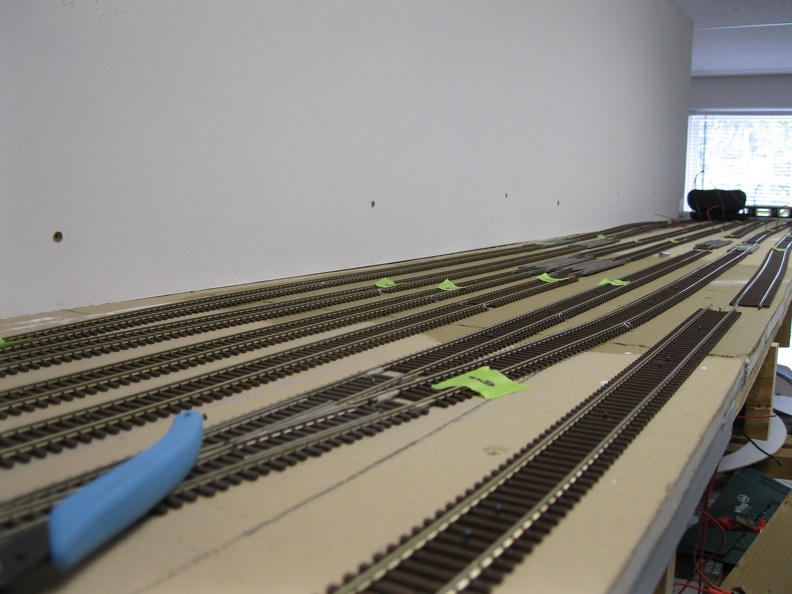 One of the reasons to rebuild the yard was to make the tracks longer and bend a few of them around the corner to enable me to double end them and complete a reverse loop.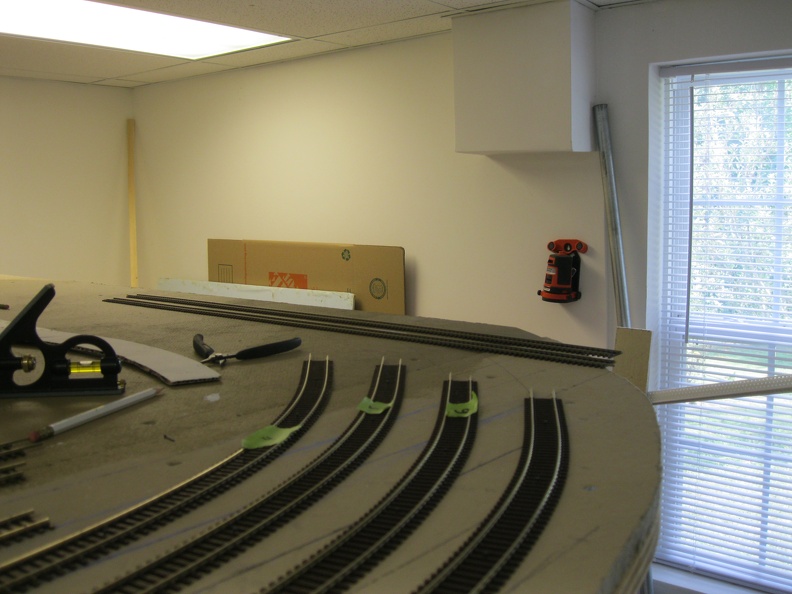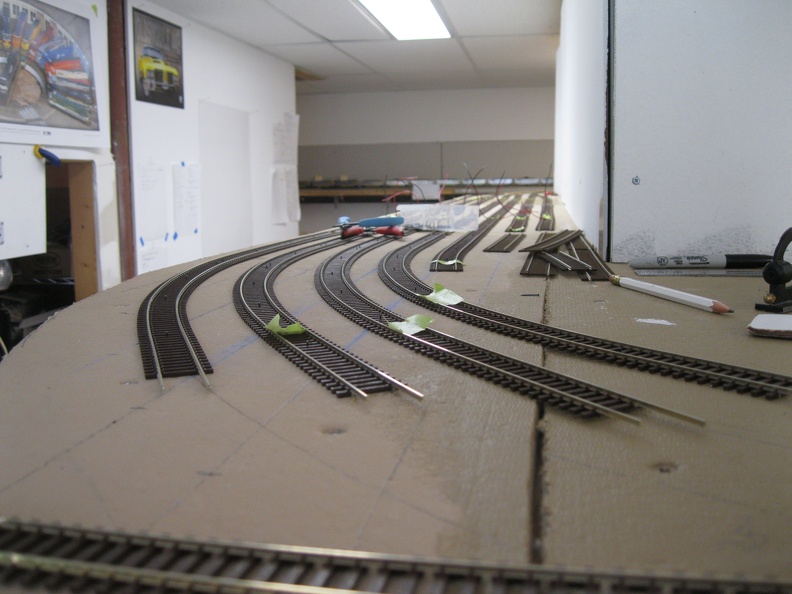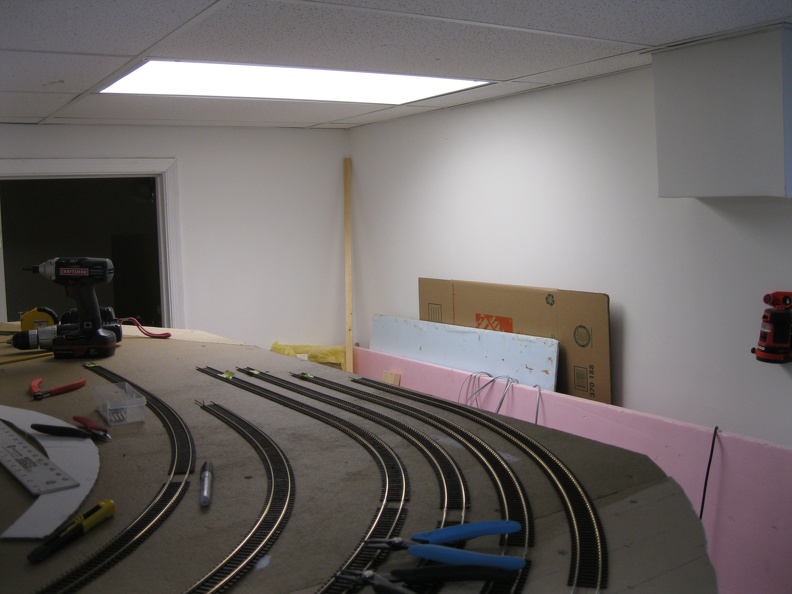 6 of the 7 tracks will curve around, but the last 4 (the 4 tracks on the right in the above picture) will be double ended while the others will just be stubbed.
When I originally wrote this post, I was contemplating my options for the (new) yard ladder on the far side. Since then, I've mocked up and built a couple of curved turnouts for this area. More on that in a later post.