So, when I finished the benchwork for the upper staging yard, I did not realize that keeping the same radius as elsewhere on the railroad meant I needed to not trim off so much.
Oops.
I took two different approaches to fix the issue. On the inside of the peninsula, I was able to put in a new piece of plywood and give myself the support I needed.
On the opposite site, the situation was a bit different as that side had been cut from a large piece of plywood with a smaller trim piece added. This meant that the solution on the opposite side wasn't a good fit.
Enter a biscuit joiner.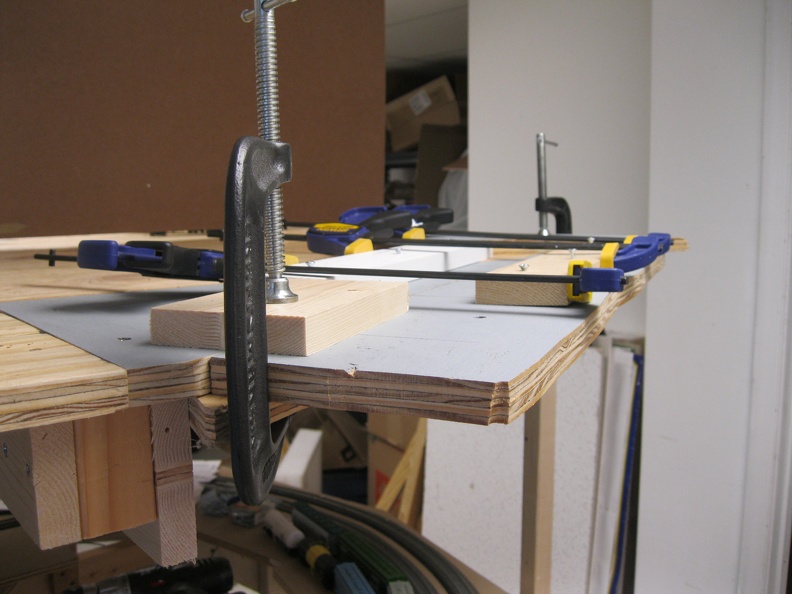 5 biscuits and some glue.. Lots of clamps to keep it together while it dried.
Shots of the finished products: