As I mentioned in the work session recap, we found where the turnback curve where it heads back in, wasn't laid out correctly.
The radius was a bit variable and was much sharper than the 40" radius that was planned.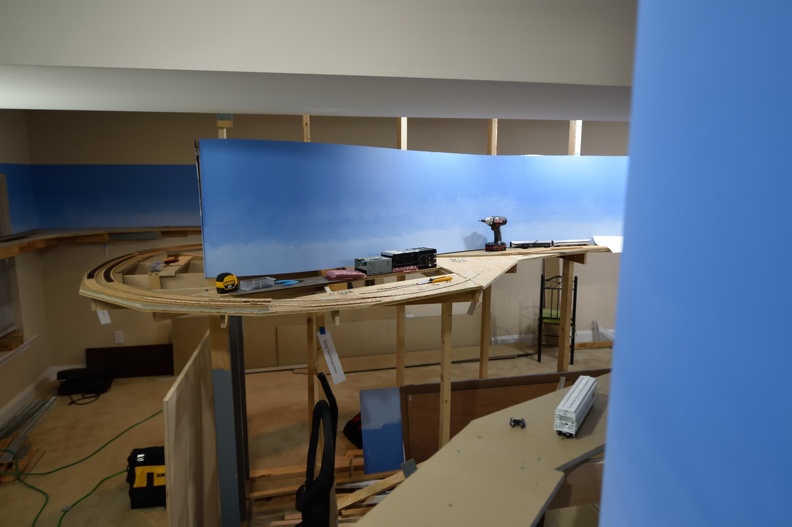 An overview after the roadbed and homasote were removed.
You can see where the benchwork/roadbed was a miss here: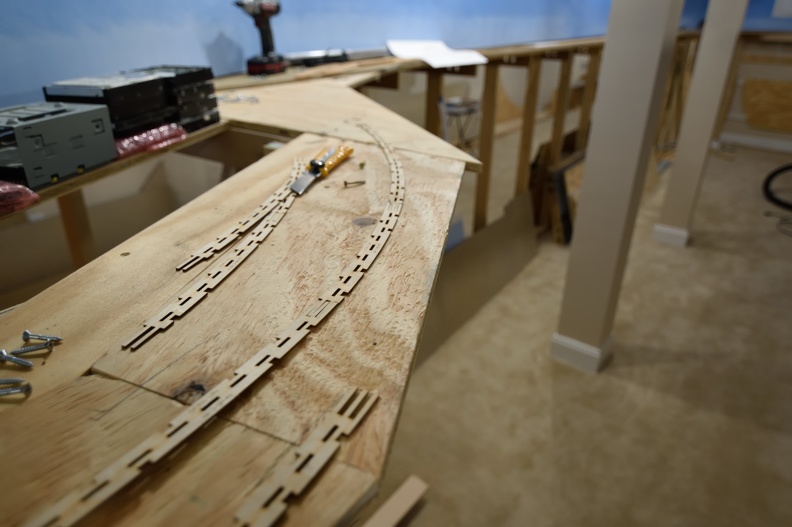 Inside is 40" radius, outside is 42.5"
After some additional measure, new homasote was cut and placed. I also took this opportunity to place the homasote onto the industrial spur behind the main line.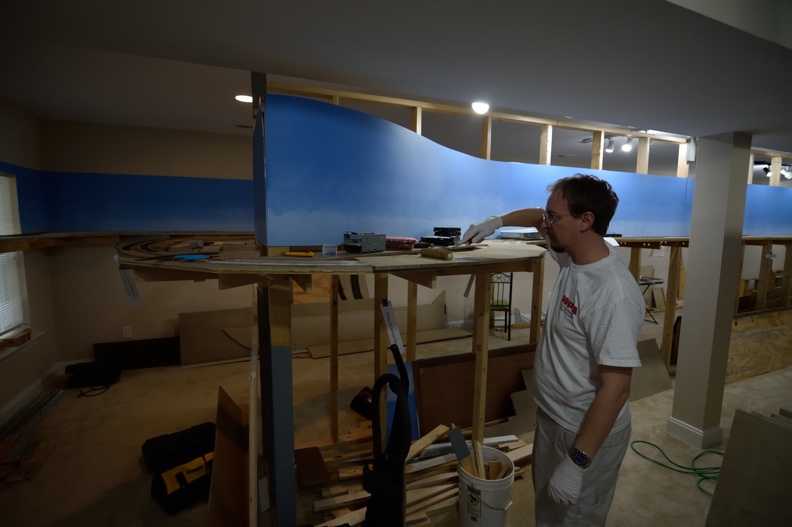 Dirt brown going down before I put glue cork down.
Was able to put cork down a few hours after the paint had dried to the touch.