My track laying methodology has been:
Mark center lines or other roadbed path marks
Lay cork roadbed via gluing down
Sand any cork ramps down
Sand top of cork to ensure good transitions
Install track
Most folks probably remember the access hole I cut in the drywall to get track to the north end staging yard.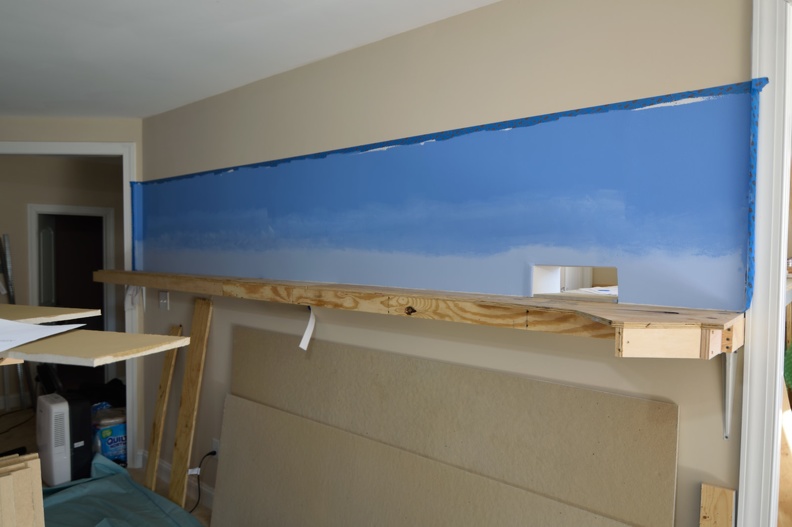 As seen here
I tried to layout the track so I could start laying out the roadbed and staging yard ladder. I figured that starting on the ladder would allow me to rehone my turn out building skills in a spot where it doesn't have to be pretty, just functional.
Step 1 was getting the track arrangement through the way right.
I printed out the track plan in 1 to 1 scale and got it taped together.
The planned 33" radius curve didn't fit. A 30" radius curve wouldn't fit either.
Queue the head scratching and out comes the tape measure. Turns out I had mis-measured during benchwork and hole building so I didn't have the clearances I needed.
Out came the drywall saw for a fix.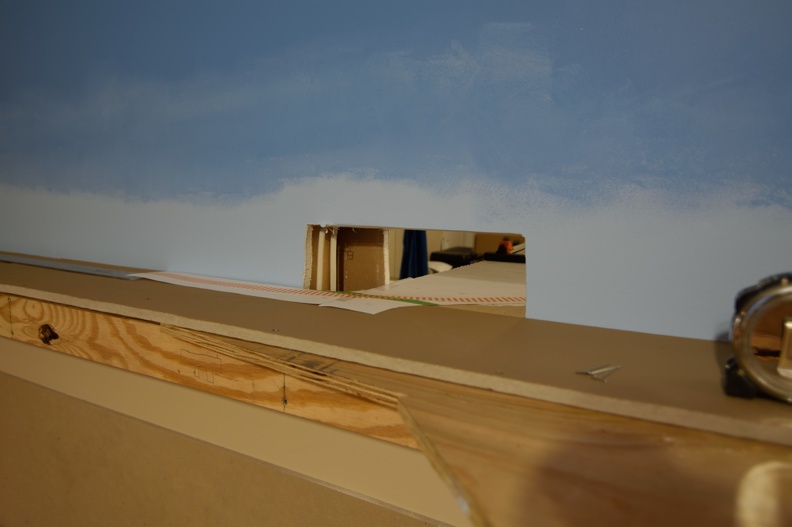 Note the 110V cable
After some additional trial track placements, I had something that worked.
I put the cut drywall piece back in and proceeded to get it mudded.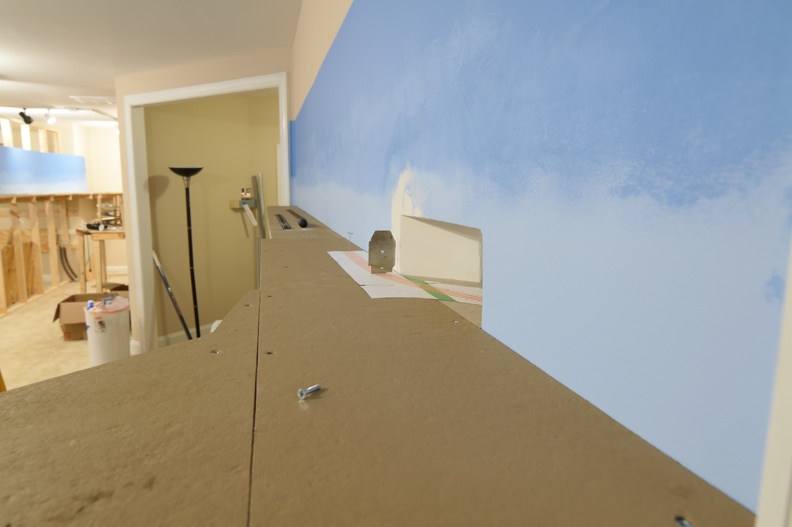 NMRA Gauge to help provide scale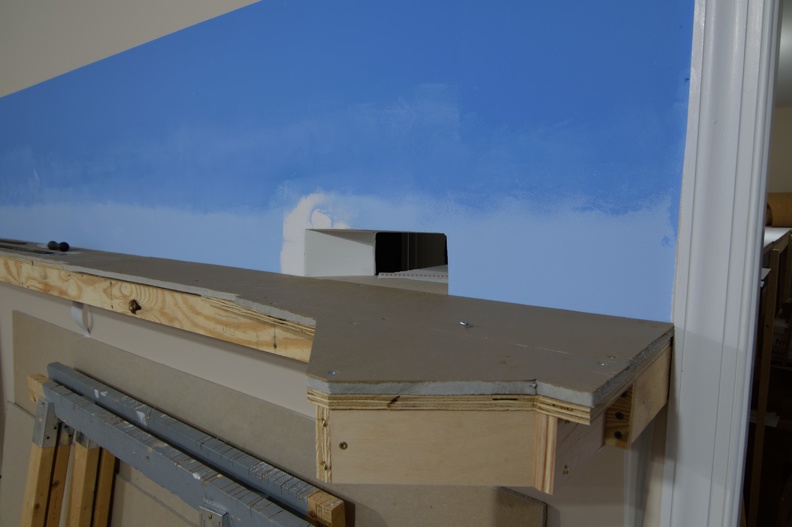 Ready for a bit of paint.
More pictures inside the website gallery:
richmond-terminal.org