Trying to keep a layout build to plan can be a bit of a challenge.
One of the tools I use to help me is track templates. On version 1, I cut out a cardboard template in a couple of common radii that I used.
On version 2, that doesn't really work since I've got a couple of turns way bigger than I can make out of a poster board.
I went with the sweep sticks from Fast Tracks and ordered multiple sets for radii that are used often and a single set for a radius that might be used once.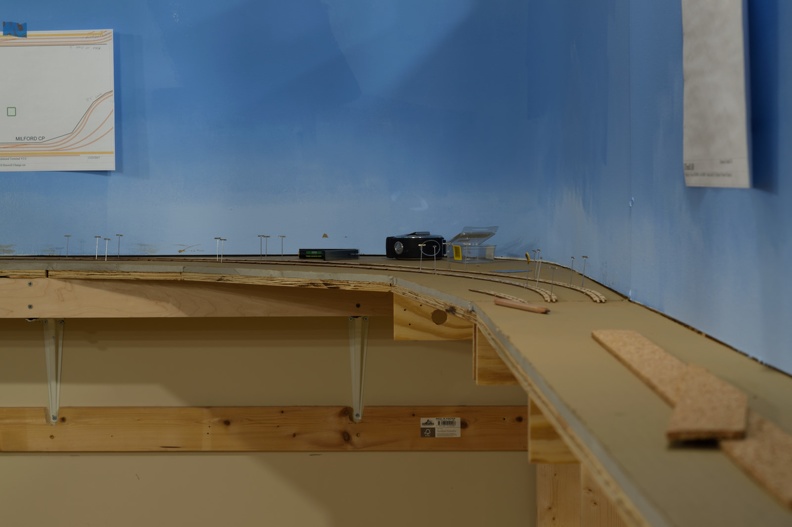 Laying out the curves inside the two peninsulas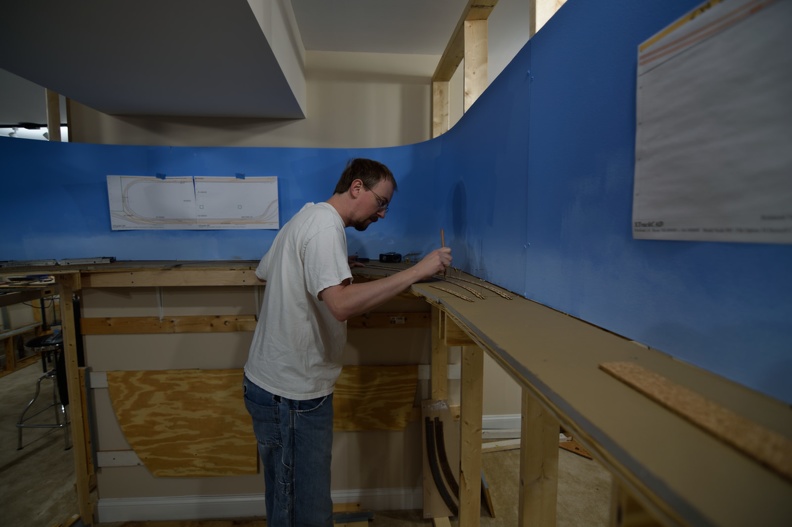 Doing good work with the self timer.
Additional pictures on the main site gallery:
richmond-terminal.org