One of most common roadbed materials in model railroading is cork.
Many different styles and sizes have been offered over the years; and I've personally used plenty of the strips that give you a ballast profile, if wanted, as well as the sheet style offerings that can you cut switch pads and the like out of.
If you use the pre-split stuff from midwest, make sure you sand the top of the bevel cut so you don't get any material poking out through the ballast you put down.
Work-ability is variable, I've found, as sometimes you get a box with what seems like a higher cork content that you can sand and form nicely, and other times it seems like the cork is a suggestion at best in the mix.
When I started figuring out what buying the normal stuff from Midwest would run me, I started to consider alternatives.
One of the local modelers suggested purchasing the cork flooring backing; normally available on a 4' by 50' roll from the home centers as well as specialty stores.
A roll of this, 1/4" cork, 200 square foot, runs about $108, plus tax. So, that makes it .54 a square foot.
A box of split cork is comes to 10.9 square feet. (Midwest says 1.75" by 36" long, 25 pieces in a box, so 1575 square inches, which divided by 144 (to get square feet) gives us this 10.9 number) Midwest's MSRP is $39.75. (
No, seriously, I'm not kidding
) That makes it $3.64 a square foot. Now, let me state that I've never paid that for this product, ever, and never heard of anyone that did. Checking some listings via google, shows $24.95 from MB Klein (out of stock right now) which seems to be the normal going rate. That brings it down to $2.29 a square foot.
Seems like no contest there. 😁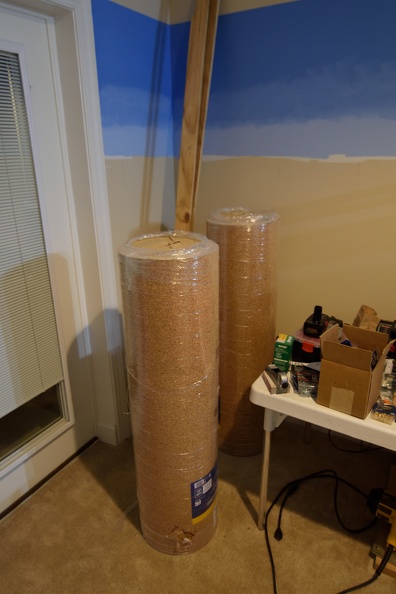 Two rolls, ready to go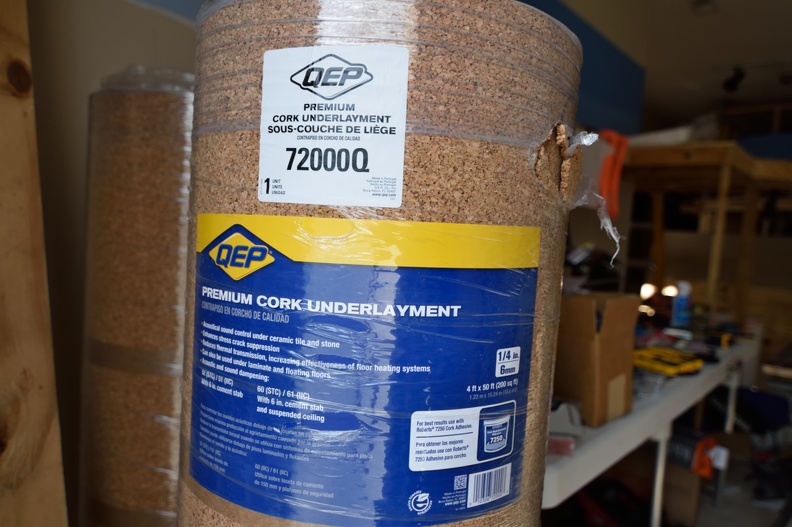 The label, if you are so interested.