One of the downsides about handlaying is that it can be a bit slow. Results can be outstanding, but it takes time.
You might remember that set of 3 curved turnouts I had for the staging yard on version 1.
"handlaying track or what confidence can get you"
is the post about it. (That was in September of 2014, BTW...)
That took an entire Saturday that that did not include getting ties down so it could be installed.
So, take it from me that shaping points and frogs manually with a file is time consuming and even when you use the filing jig, after you have the point filed down, you need to clean it up with either a jeweler's file or a sanding stick or a sanding block or some combination of all three to have a usable product.
I normally use a bastard file, then a long single cut file to form these rails so the tools you need aren't exotic by any means, but again it takes time.
I was discussing some build experiences with a fellow modeler a couple of years back now, and he mentioned that he started using a bench top belt sander to speed his build progress. I found that idea intriguing and filed it away for future reference.
During a Christmas sale, I bought one of the cheap Harbor Freight 1" x 30" bench top belt sanders. It is a very basic machine, but at $50 before a 20% coupon, I could take a flyer on it and if I found that it really helped, I could then research and purchase something at a higher quality point from Dewalt or Delta or whatever without slowing down my build progress as 10 scale miles doesn't exactly build itself.
I finally got it out of the box this last week and had a sunny afternoon to give it a try.
Amazing!
I had a set of points shaped and only needing a quick pass with a sanding block in less than 2 minutes.
I setup the camera and hit the timer to give me a 20 second delay before starting and then click off 9 pictures. The delay between pictures is around 5 seconds (not set-able on my entry level Nikon, I've found).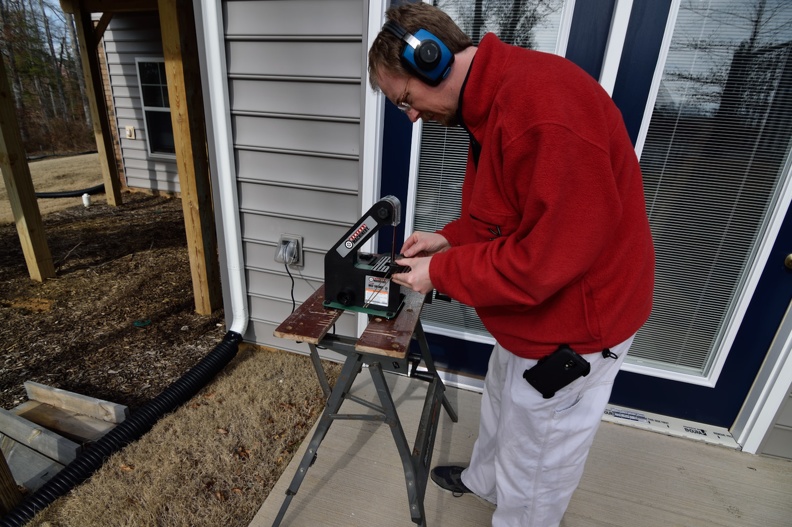 1 and Begin!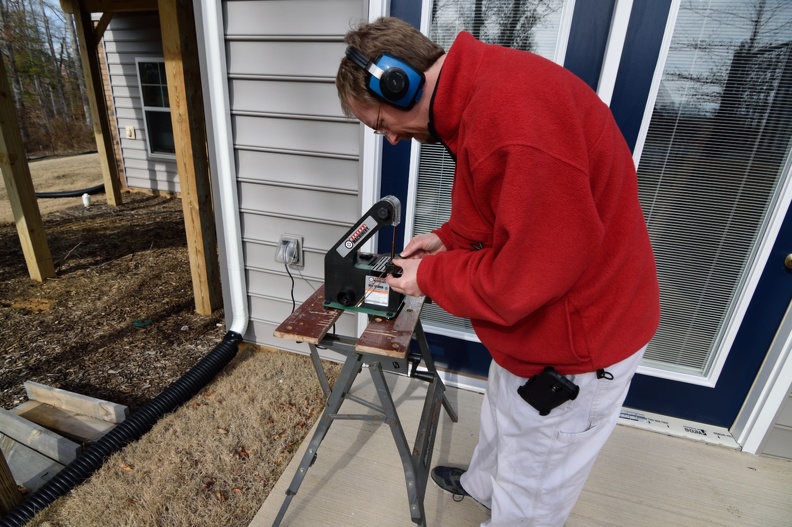 2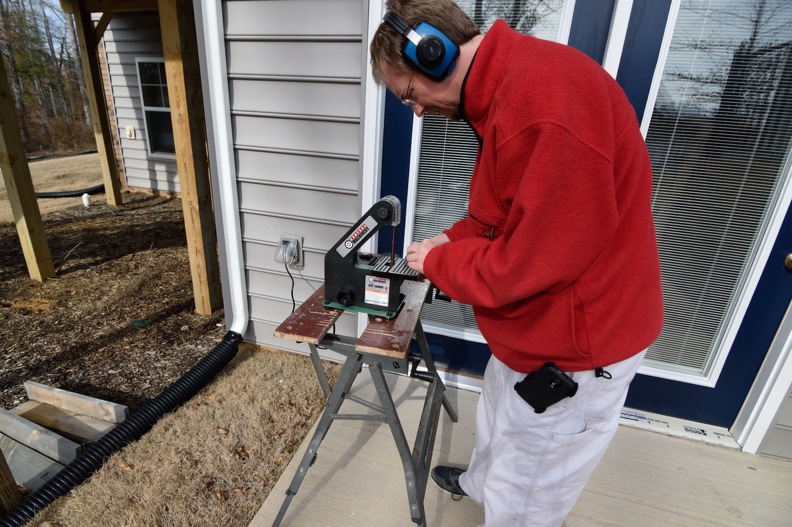 3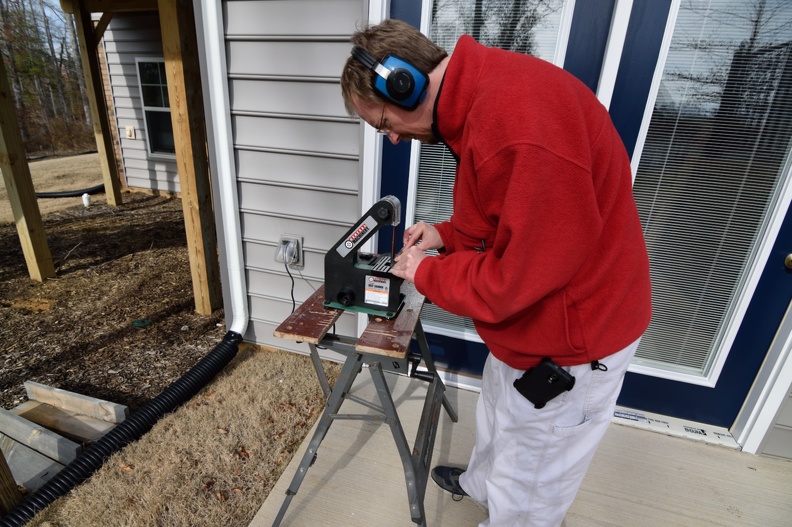 4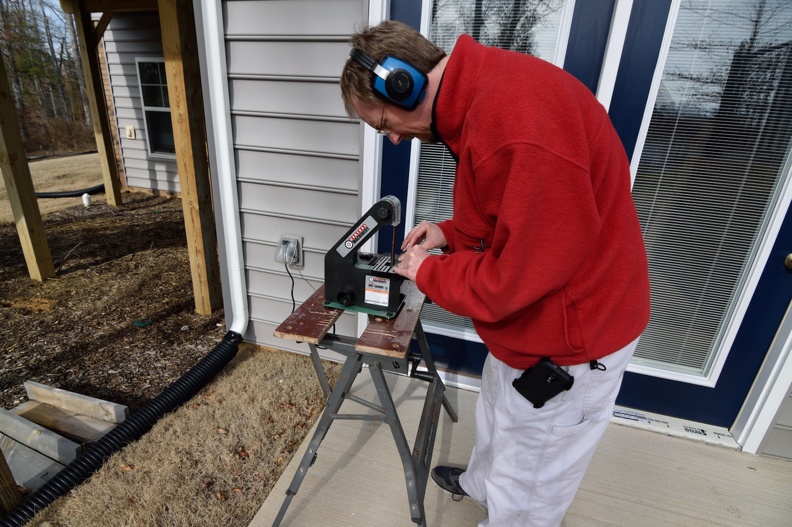 5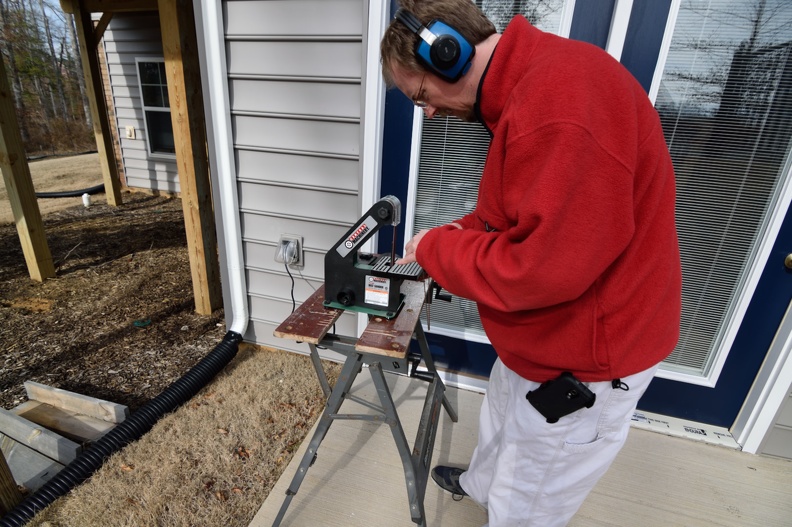 6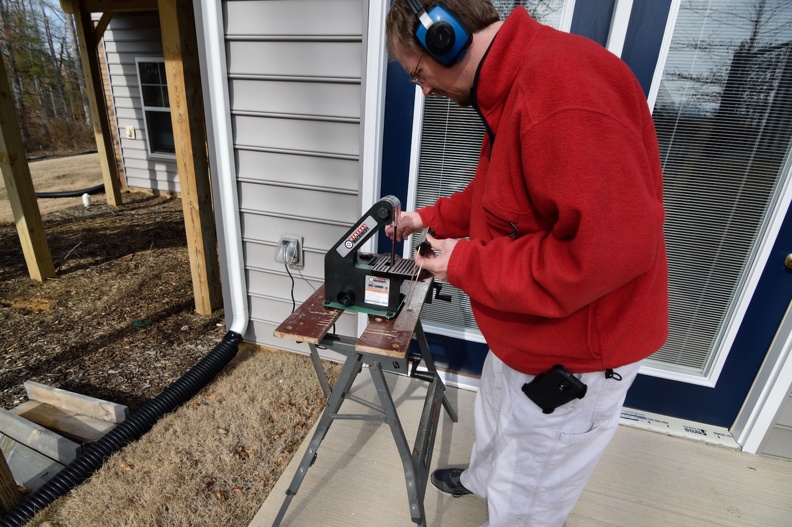 7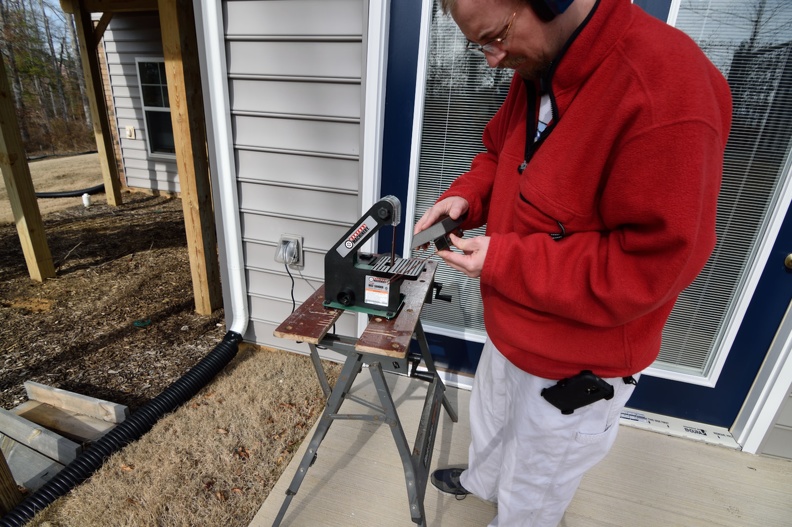 8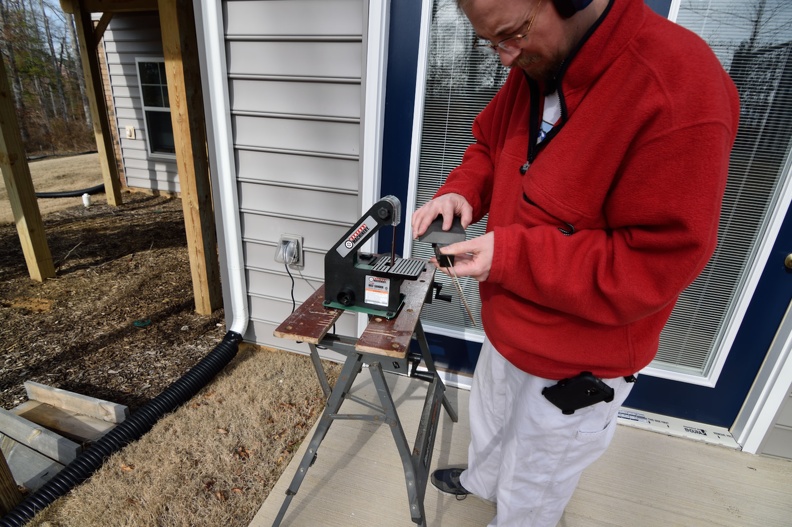 9 and done!
Really looking forward to getting a stock of points and frogs built up so I can be ready for hand laying as the layout progresses.