In our previous installment, I shared that I am using cork underlayment as roadbed material.
To cut, I suggest a straight edge, a sharp utility knife and a cutting board.
I'm using 1/4" plywood.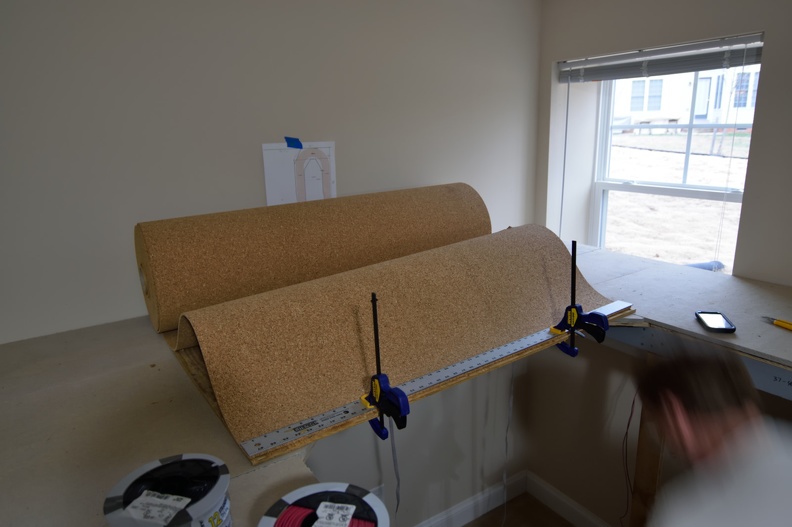 Initial setup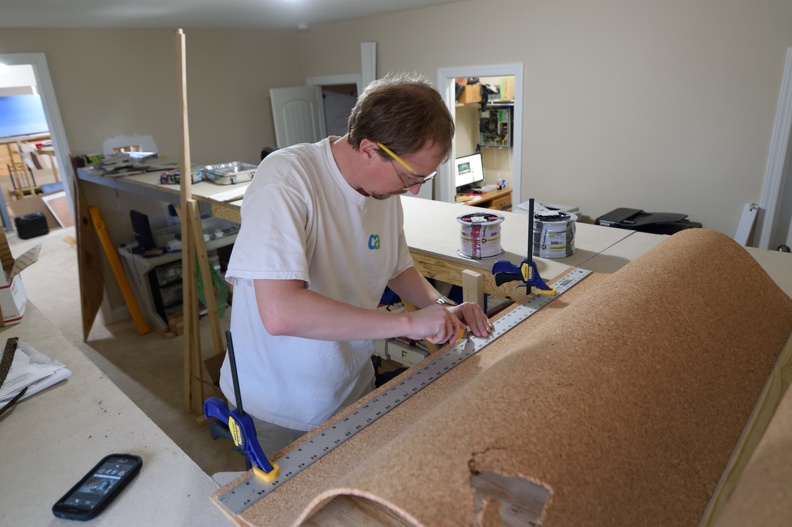 Started the timer via a phone app linked to the Nikon...
I changed my methodology slightly from this shot - I've gone to cutting from the far side of my straight edge so I don't have to try and work around the clamps.
I decided to cut everything at a 90 degree angle to speed and simplify the process. I might eventually make a cutting shoe to give me a 45 or 30 degree angle, but that might be for a portion of a railroad used for rolling stock glamour shots - that's probably well into the future..
Production give me the following stock:
4" wide for double track or crossovers
1 7/8" wide for single track
(Doing that gives me a chance to show a small valley between parallel tracks)
15/16" strip for single track around curves
Here's the end result of my first slicing session.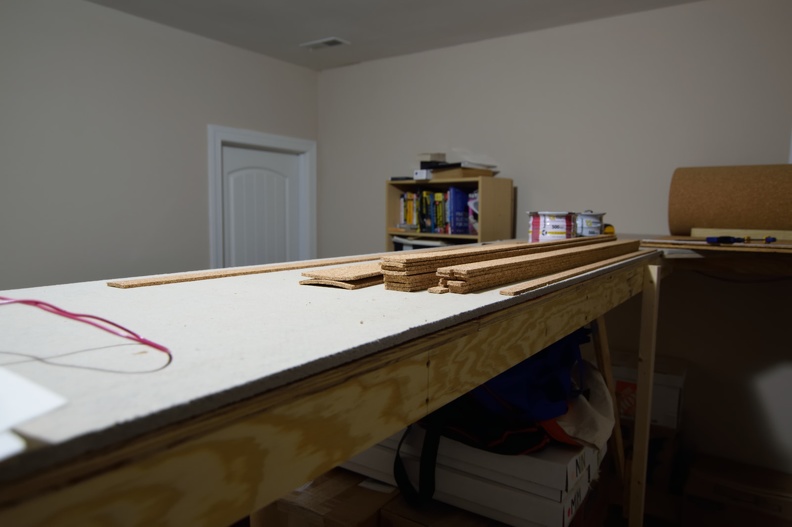 More photos are in the gallery on
richmond-terminal.org
.