In our last episode, I mentioned the bug bit way hard this past summer.
I felt that I should take a couple of shots to show the state of the fleet at that point last summer.
The first piece - the Overland P42: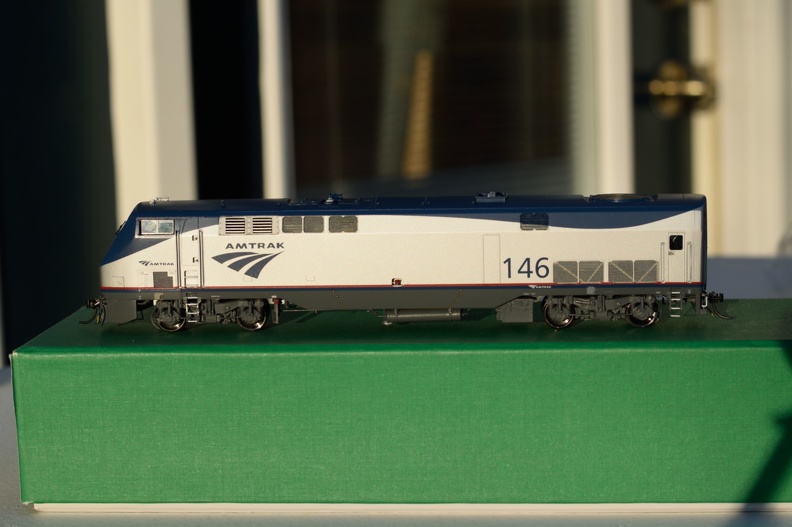 Ah, golden sunset light..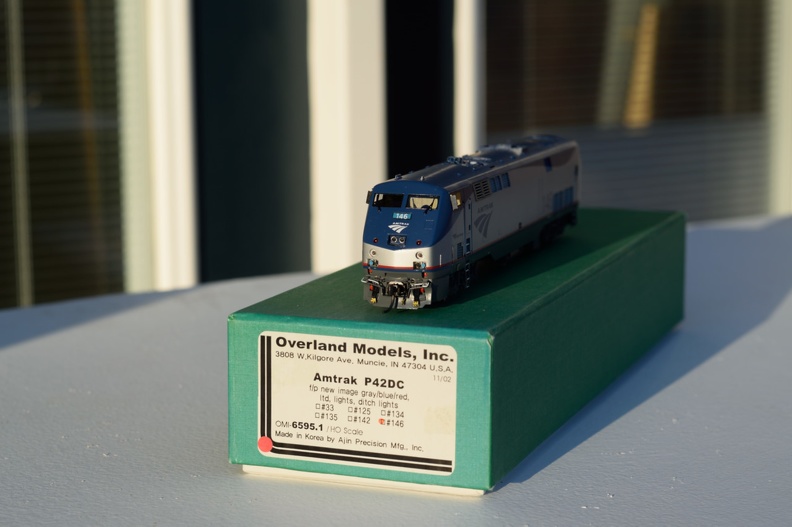 An absolutely stunning rendition. The Kato in Plastic is great, but this is superb.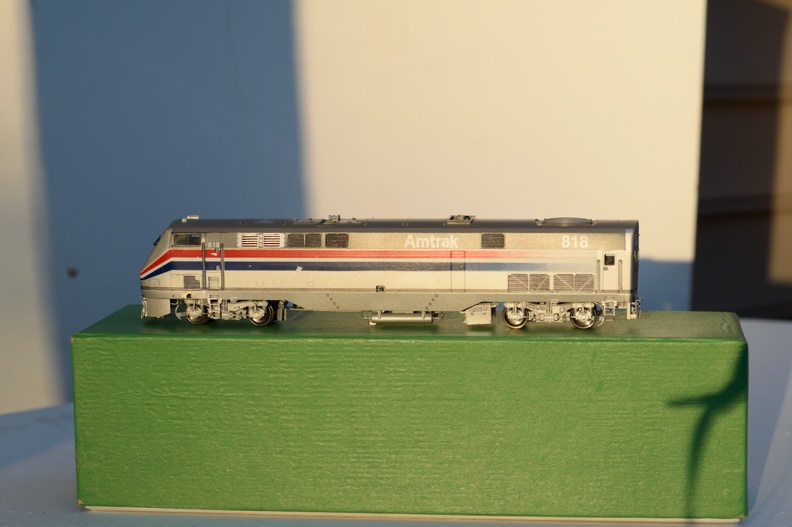 P40 Number 818. Note the chip in the blue stripe.
P40 Number 820. Paint is in much better shape. I think that stripe might be a decal..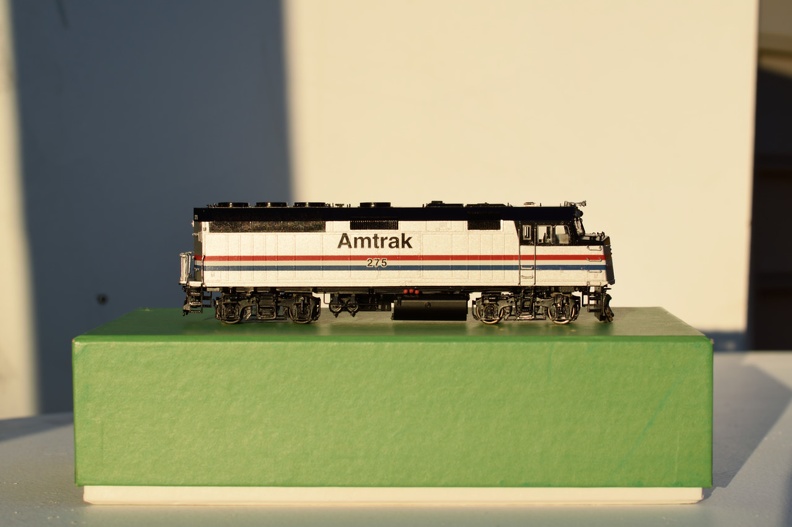 F40PH. Nothing screams Amtrak in my mind louder than these units.