I picked a place between the Milford and North Doswell CPs to begin laying out my center lines and putting down cork.
I did this since it was a fairly simple area, from a track layout perspective, and it was also where I could lay track quickly since the crossovers and turnouts in this area were covered by what was recovered from version 1.
Note the split cork used here.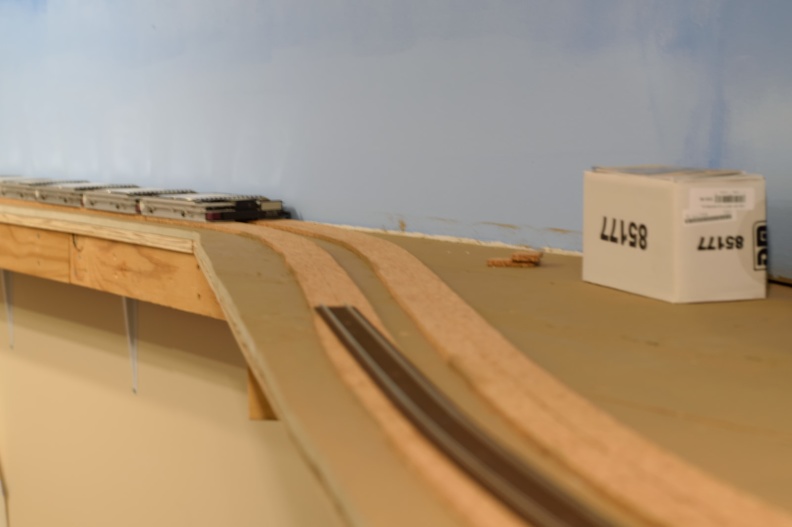 Not great quality - should have bumped the ISO and used the tripod, but these were quick snaps anyway..
I've hit some of this with a 120 grit belt in the belt sander (Santa brought me one for Christmas) so I get a nice working surface for track work that hopefully won't have any big time vertical bumps that cause problems later.
Probably hard to tell, but here's the delineation between sanded and not.
Do note the sanded ramp down to homasote level for the industrial spot here.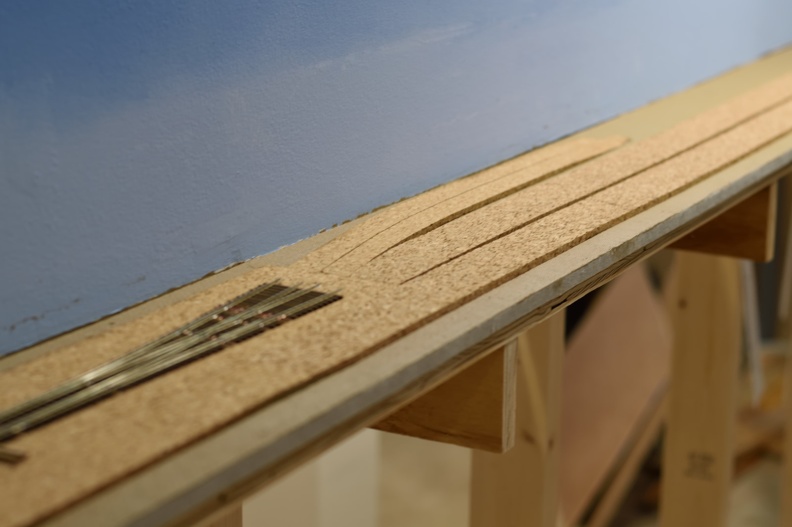 First industry track. Once the cork goes down, I come back and quickly hit it with the belt sander to make it smooth for flex.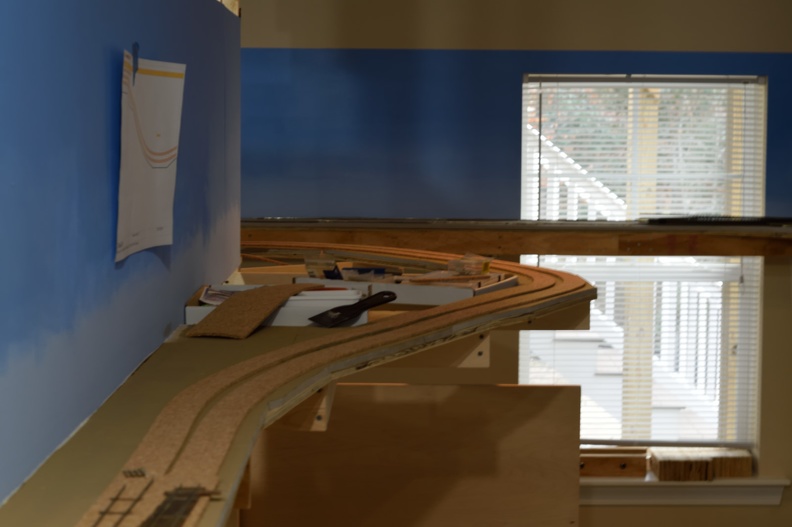 Down and around.
Note the work area for track way back there.