As posted before on the blog here,
back in November
, I found that OMI had produced a Amtrak Viewliner in HO scale.
This model is enough of a rare bird that the brass printed brass guide doesn't list it, and the only online listing is a set of 5 cars which is the only reference to it that I've found.
The OMI number is 3345.1 as a reference point for everybody else. Ajin in Korea produced the model and it appears as though multiple road numbers were produced.
I hope that we will see an additional run of these made, as well as the Viewliner II cars which will be baggage and diners as I understand it.
On a similar subject, I added a Union Terminal Imports (
website
) Amtrak Dome Coach Car to the roster. It is in Phase I paint, which is a bit older than my modeled era, but the production on these cars was
very
small so I felt it was best to get my hands on one now.
When I was a teenager, my family took a trip on Amtrak to visit family in the midwest for Christmas one year as Dad was deployed, I believe this was during the run up to Desert Storm. We rode the pre-Superliner Capitol Limited which included dome cars in its consist so I've always wanted one as a model.
Frequently, you see the full length dome cars that were used out west as models, (I believe those are ex MILW) but the eastern domes do not seem to be as well represented.
This particular model is superb. The detailing is exhaustive and the quality is extremely high.
A couple of shots from this morning; thankfully I had some morning light in the basement and didn't have to resort to the flash.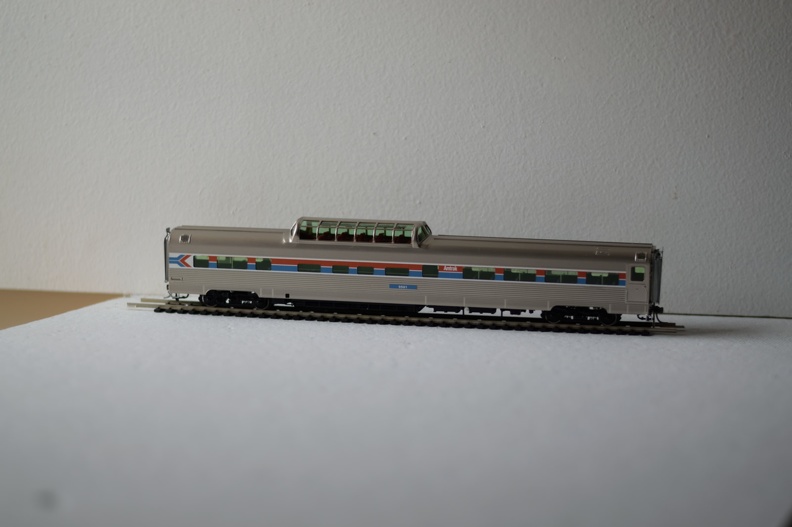 A nice overview of the car. You can make out the interior through the glass.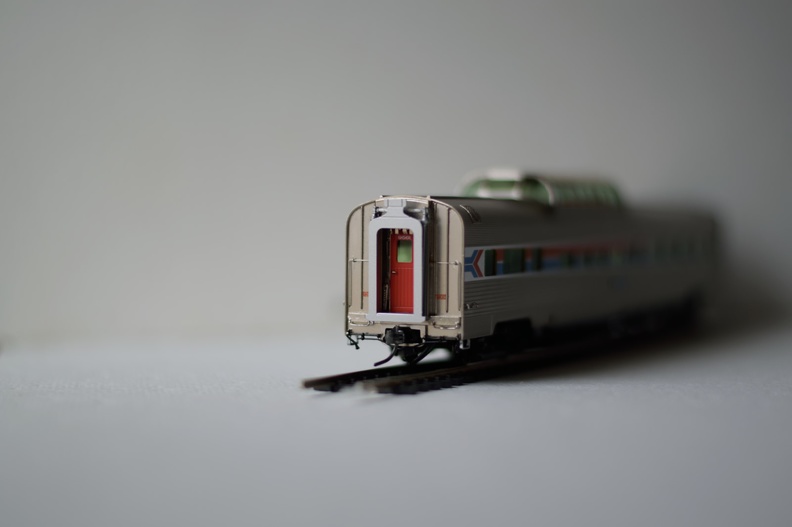 Note all the detail on the end of the car. Amazing.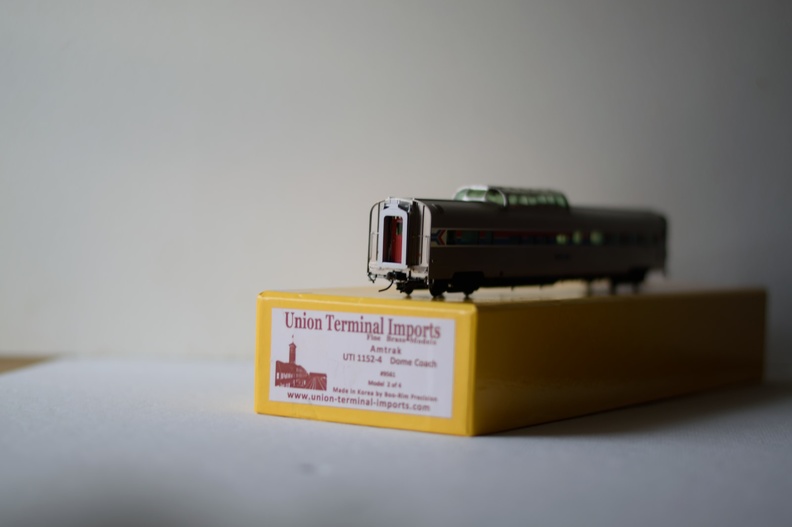 You can just make out "2 of 4". The beveled box edges are a great touch as well.
I hope to see UTI produce more Amtrak offerings in the future and I'll be keeping a look out for what shows up on eBay.